Futures Without Violence - Providing Education, Safety, Justice and Hope
Date 5/23/2022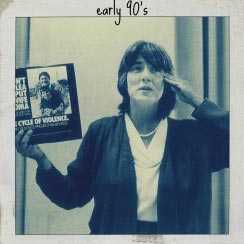 Psychic Source is proud to share a message from Claire Kao, Policy Communications and Advocacy Coordinator of Futures Without Violence. Find out below how you can help support FUTURES and our other deserving charities which are part of our Kindness Program. 
"We can no longer choose between services for victims, or training for law enforcement, or prevention programs that stop the violence before it starts. We must do it all. We must mend the victims and end the violence." – Esta Soler, President and Founder of Futures Without Violence
On September 13, 1994, Congress passed a law called the Violence Against Women Act (VAWA). It was considered groundbreaking because it was the first federal law to take a comprehensive approach to addressing sexual assault, stalking and domestic violence against women and girls. The bill codified what was known as the "coordinated community response," an approach founded on the idea that  to address violence against women we must help victims find safety and hold perpetrators accountable by getting community institutions and services to work together. Not only did it reshape our criminal justice system's approach to violence against women, and introduce training for judges and law enforcement, it provided the funds for a national network of shelters, services and supports, and raised awareness about the issue. Since its passage, domestic violence against adult women has declined 64 percent.
Futures Without Violence, formerly called the Family Violence Prevention Fund, was a driving force behind this bill from the beginning. Throughout the 1980s, we worked with grassroots organizers all over the country to protect those facing violence and mobilized a national response that included the health care system, employers, judges, child welfare agencies, and more. Working with other passionate advocates in the early 1990s, we convinced Congress to fund shelters and support services, change laws, address problems in our criminal justice system, and focus on prevention.
VAWA was an important first step in addressing domestic violence and sexual assault, but it had gaps. Much of the programming funded police and prosecutors without doing enough to prevent violence and help all victims. Some of those punitive responses even did harm, often drawing survivors into the criminal justice system, and it did not serve all communities equally.
In the past 20 years, we've learned a lot, listened to survivors and still fight to provide a Violence Against Women Act for all those impacted by domestic and sexual violence. The law has become a catalyst for improving the response to violence against women from our health care system, children's programs, schools, organized sports, employers, social service agencies, the media, and others. After a five-year advocacy and legislative battle, VAWA was reauthorized in March with an extra emphasis on LGBTQ communities, culturally specific resources and better access to justice for survivors of color, especially Indigenous Survivors. Previously, Tribes were not allowed to prosecute a non-Tribal member who committed sexual assault or child abuse against a Tribal member. The 2022 VAWA Reauthorization changes that.  
At FUTURES, we want a world without violence. On the Policy team, we advocate for legislative solutions that will help achieve that goal, informed by the expert knowledge of our programmatic teams.
No bill is perfect, and there is no one solution to addressing or preventing violence. The power dynamics that lead to domestic violence are complicated and riddled with intersections that make housing, education, health care, carceral justice, and tax policy among others all relevant policy areas for  domestic violence prevention. But like Esta said, we must do it all. We work hard to do the research, listen to those with lived experience, and honor anti-racism and equity work in order to find solutions that truly will make a difference in the lives of women, girls, trans-women, non-binary people, and people of color.
A future without violence. That is our goal.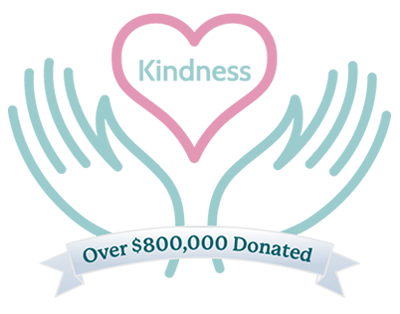 For over 30 years, Psychic Source has been helping customers by providing wisdom and guidance to achieve their best selves. But we knew we could do more. With your help, we can touch the lives of others across the globe with the Psychic Source Kindness Program and the great charities you can help support with your purchases.

We thank you for your compassion, gratitude and help making the world a better place.