---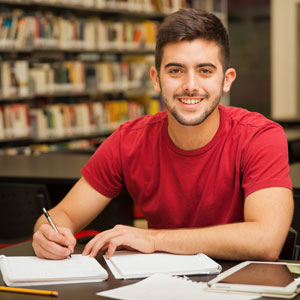 by Dreamer123

Last year, I went to visit my parents in Mexico. In my visit, while I was at my parents' home, I was greeting by Abelina, the woman who takes care of my parents' house. She has been working with my parents for the last 30 years. She came from a very small town to work at the big city at a young age. Her social limitations didn't give her the opportunity to finish elementary school. I grew up seeing her at home every day and she has become a very close friend of our family. I know her kids and their stories. This time she looked very worried.

I asked her what was going on, and she told me that her son was accepted in a university but her daughter, who was going to help him with the tuition, had lost her job and they didn't have money to pay for it. His son could be the first person in Abelina's whole family to have a college degree and he was being diverted to a different path because of lack of resources. I felt that I needed to help them, and I talked to my husband and together we decided to give him the opportunity he was trying to reach. The college tuition for public universities in Mexico are not as expensive as in US, so we were able to afford to help him.

We talked to him, Jorge, and we offered to pay for half of his tuition, sending him money until he graduates. We put as a condition that he will need to make his best efforts, get good grades, finish school and help her mother and sister. So far, he's being doing great and we're very happy we can help him.

We'd love to read YOUR kindness story, big or small. Click HERE to share your story with us.
Share This Page
---
Leave A Comment
You must be logged in to leave a comment. click here to login
Comments