---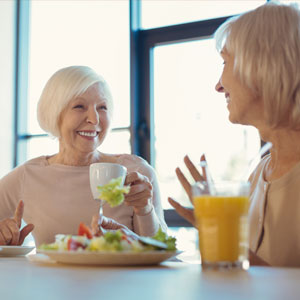 by Lydelle

After my physical therapy today, I was determined to grab lunch and catch a matinee at this particular mall. I asked this lady if I could share her table as there were four empty chairs and all other tables were occupied. She agreed, and I sat to eat my lunch. This lady, I'll call Elizabeth, immediately struck a conversation and within a few minutes I started to learn some very personal and intimate things about her.

Coincidentally, we shared so much in common such as she is an only child and so am I. She has only one child, a daughter, and so do I. To cut long story short, today is Elizabeth's 63rd birthday. She said she was spending it alone, no plans for the day. She wanted to hang out at the mall because she was still feeling sad about her dog that passed away five days earlier. Her daughter hasn't even called to greet her a happy birthday. It's as if God had planted it in my heart to spend a few hours with her, just conversing, because I couldn't find it in my heart to leave knowing she was feeling lonely.

At the end of our 4 or 5-hour conversation, she told me that I was her angel today. She said that it made her very happy that she found someone to talk to. It touched my heart that she appreciated those few hours I stayed with her. I didn't expect anything in return but during our entire conversation she mentioned God several times, so I think she was my angel too.

We'd love to read YOUR kindness story, big or small. Click HERE to share your story with us.


Share This Page
---
Leave A Comment
You must be logged in to leave a comment. click here to login
Comments