A Small Effort of Kindness Leads to Great Impact
Date 1/2/2020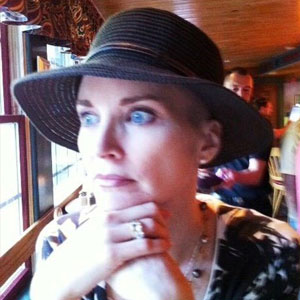 by Maryanne - Psychic Source

When you're feeling a bit down and out, the universe has great ways of subtly lifting you up.
I was in the middle of chemo treatments for breast cancer. I had just lost my hair and, while I felt physically strong at the time, I was super self-conscious of my outward appearance and fearful of what was to come.
I was taking a lunch break from work and at a local convenience store getting gas. As I drove into the parking lot, I noticed a nun leaving the gas pump that I was pulling into. I was wearing a scarf on my head, so it was obvious to the world that I was "sick." As you do when you're pumping gas, I got out of the car and started the pump. Going back over the driver's side of my car, I noticed that the nun had come back into the gas station and was walking towards my car. She came to the passenger side and spoke to my friend that was with me. Extending a decade of rosaries through the window to me, she offered a simple get well wish and told me that she would say a prayer for me.
Just a couple of days before this, I had a hard encounter with a group of teenage boys who laughed at me because I didn't have any hair. That experience knocked me down. But… two days later the thoughtfulness and caring of a stranger would change my state of mind.
All it takes is a small effort.

Discover more about Maryanne and how kindness has played an important role in her life in OUR NEW VIDEO.

We'd love to read YOUR kindness story, big or small.
CLICK HERE to share your story with us.