---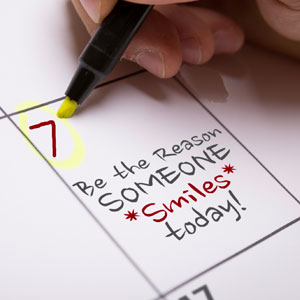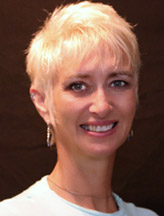 Get a Reading with Minerva x9532
The world can be a crazy, busy ride for most of us. We get caught up in our own little world between family, work, children's activities, and social events. There is only so much time in the day before laying our heads down exhausted because it's time to sleep at night. This is life for most people. Yes, it can be overwhelming but it becomes the norm.

I believe that most people have some stresses in their day to day lives so they can become immune to anyone outside their front doors. Yet outside is where we can sometimes make the biggest impact. We have no idea what is going on in other people's worlds but a small kindness might just change the course even if only for one day.

One tiny gesture can make a gloomy day full of sunshine. Remember these letters: A.R.K.: Acts of Random Kindness.

Here are just a few simple ways to bring kindness to others and most will cost nothing but a few seconds or minutes of your time:

• Make eye contact, smile, or say hello as you pass people on the street.

• Write "you are beautiful" or "you are loved" on a few dollar bills and drop each separately on your walks in the park or at a bus stop. Or even just use them to pay for a purchase at the store and imagine the pleasantly surprised reaction of the next person to receive one as change from a cashier.

• Get a sticky note pad and write notes of appreciation and love to family, friends or co-workers. Leave them on their desk, in their lunch bags, book bags, mailboxes, etc.
• There are many seniors that have no one communicating with them. Contact
Love for The Elderly
and send a letter to someone who will really appreciate your time.

• When donating clothes, leave notes of appreciation in the pockets, make someone love the "new" coat or jeans.
• Holiday times are the hardest, loneliest, and costliest times for many families. Angel Tree and Toys for Tots can be THE gift a child gets this year. Invite friends that are living away from family, seniors, or
a vet
into your home for a holiday meal.

• A "thinking of you" text or sending a card to friend randomly is always welcome.

• Bake something for your office mates for no reason.

• Bring a meal to a neighbor or seniors that would appreciate it.

• Lastly, don't forget to take time to be kind to yourself. Say 3 things that you appreciate about yourself every day; make eye contact with yourself in the mirror; appreciate yourself; say "I love you"; "I am powerful". Be grateful and thank God every day.

I hope these suggestions give you some inspiration to reach out in a way that can open a door for a stranger. If just one moment of your day is giving someone else a small piece of kindness then you are blessing them with love and you are receiving blessings in return.

Thank you for any acts of kindness you give out to the world. You are blessed.
Share This Page
---
Leave A Comment
You must be logged in to leave a comment. click here to login
Comments