A Million Reasons to Celebrate Kindness with Psychic Source
Date 5/8/2023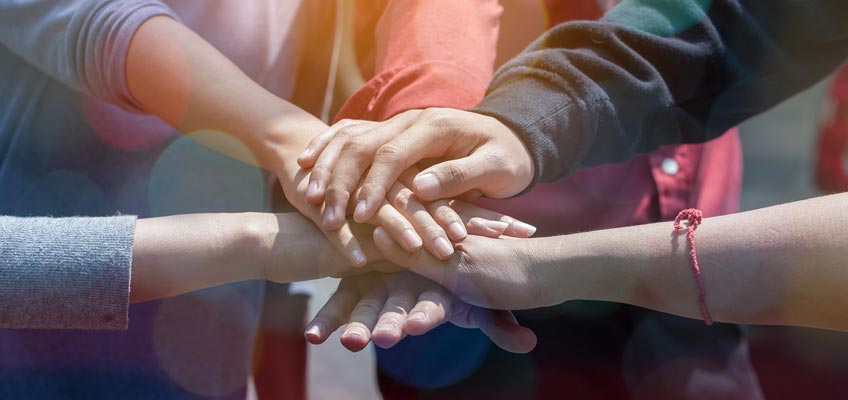 Companies celebrate milestones all the time…
"We've been in business for 30 years!" 
"We hit our 10,000th customer!"
"We're excited to announce the debut of a brand-new product!"
You get the idea. We all agree that milestones are important recognitions of progress, success, profit, or achievement. But this year, we're celebrating something near and dear to our hearts—something that's made a profound impact on organizations and individuals that span outside the Psychic Source community. Through the Kindness Initiative, as of May 2023, we've officially surpassed $1,000,000 in total donations to three incredible charities and we can't thank our customers enough for their support!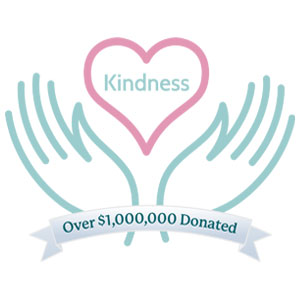 What is the Kindness Initiative?
We've always placed compassion and peace at the top of our priorities. We truly believe every living thing deserves nothing but love and respect. To touch lives through more than just psychic readings, we started a program where we donate 1% of customer purchases to those in need. Customers pay nothing additional—just select a charity and we do the rest!
Who Receives the Donations?
Customers can choose between:
Futures Without Violence

FUTURES develops innovative ways to end violence and educate people everywhere about the importance of respect and healthy relationships. Our donations help to move their education programs and policies forward, specifically for young individuals in the college/university setting. Our hope is to increase awareness and protection for those subjected to violence and abuse.
Thanks to the incredible support generated by the Kindness Initiative donations, we are proud to share with you a few of FUTURES accomplishments made possible by donors like you including pioneering groundbreaking research that showed for the first time that 8 in 10 teens who experience dating violence also report financial abuse, equipped thousands of first responders across healthcare, education, legal systems and more, to reach survivors with lifesaving support​​​​​​ and continued our track record of financial excellence, receiving the highest possible marks from charity watchdog groups like Charity Navigator - 4 out of 4 stars for over a decade and counting (fewer than 5% of charities share that distinction).
Read more about how you've helped. 
Paws With A Cause®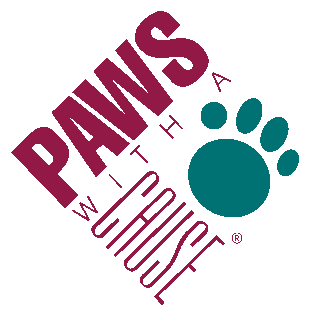 PAWS® provides custom-trained Assistance Dogs, including Hearing Dogs, Service Dogs, Seizure Response Dogs and Service Dogs for Children with Autism. It costs them over $30,000 to breed or rescue, raise, train, and place just ONE Assistance Dog.
Just one of the many ways your donation dollars have gone to support PAWS includes amazing assistance dogs like GILMORE.  Anna received her Assistance dog GILMORE and after a month together, they were all about bonding. But as they began to work toward becoming an officially certified team, GILMORE jumped naturally into learning the train and commands to work with Anna. "Our trainer taught us more each week, and he really seemed to love to work! We started with some basic manners like sending him to his bed and leaving things he shouldn't get into, but he quickly evolved into picking things up off the floor, retrieving my crutches, opening doors, and so on."  Anna's husband travels a lot. "We both feel safer with GILMORE here to help me when Colin's gone! That has been a big relief for my husband, and it boosts my confidence to know I have a helper. He even drags my delivered groceries in a laundry basket from the door to the kitchen for me." 
Read more about Anna and her life-changing assistance dog GILMORE. 
National Center for Housing & Child Welfare

Our contributions to the National Center for Housing & Child Welfare (NCHCW) have directly impacted their commitment to guaranteeing that each young person who ages out of foster care has access to permanent housing and the connections they need to successfully enter adulthood.
Each year, more than 18,000 foster youth reach adulthood alone, having not been adopted nor returned home to their biological families. As if that is not difficult enough, over a quarter of these young people experience homelessness within a year of leaving the system. With support from the Kindness Initiative the National Center for Housing and Child Welfare has been able to work alongside foster youth to bring an end homelessness for youth leaving foster care. Foster youth, NCHCW and staff from the US Department of Housing and Urban Development (HUD) worked together to write the "Foster Youth to Independence Initiative" which will provide housing and services to every young person leaving care who is at risk of homelessness. Since FYI started in 2019, the program has more than doubled in size with more than 1,300 youth who have received their own apartments along with services to help them achieve self-sufficiency through work and school.
Read more and discover how you've helped the NCHCW make a difference.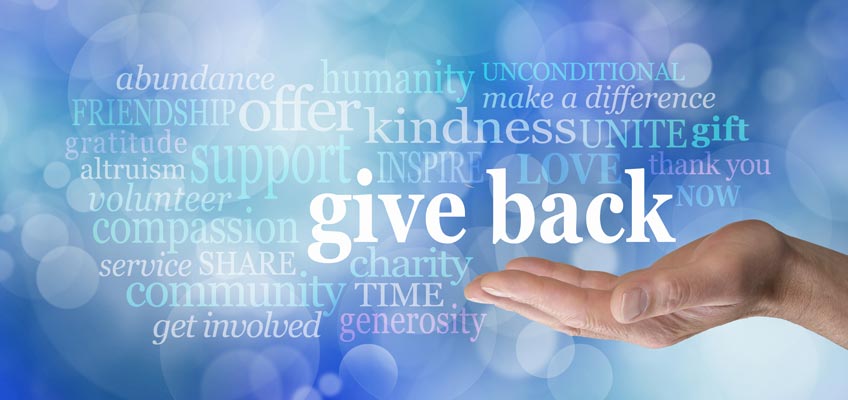 Get on Board
Now you can see why we're ecstatic that we've been able to provide $1,000,000 (and counting!) to these remarkable organizations! If you've yet to elect a charity, simply log in to your account and make your selection, it's never too late. Remember, there's no additional cost to you. So as long as you continue to get readings, we'll keep paying it forward on your behalf!
Let this be a reminder to put kindness first—every single day—because there are always others who are less fortunate. Whether it's a donation, a grand gesture, or a simple smile, we can brighten the lives of others and make this world a better place.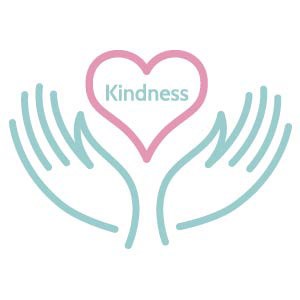 For over 30 years, Psychic Source has been helping customers by providing wisdom and guidance to achieve their best selves. But we knew we could do more. With your help, we can touch the lives of others across the globe with the Psychic Source Kindness Program and the great charities you can help support with your purchases. 

We thank you for your compassion, gratitude and help making the world a better place.