---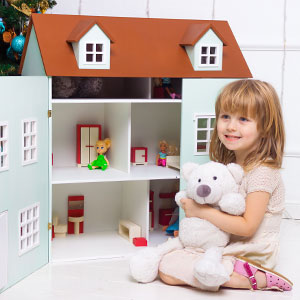 by Jackie - Psychic Source

Every year during the holidays my co-workers come together to help give to a family in need. We began "adopting" families about five years ago and every year the response from those we helped is heartwarming. We have worked with families who lost everything in hurricanes and fires, some who have lost parents and some who have the heartbreaking battle of children diagnosed with terrible and life-altering illnesses.

It always amazes me to see how thoughtful and generous my coworkers are to help insure families they've never met are able to enjoy their holiday. We collect gifts and raise money for each. I have been lucky enough to personally help deliver these items to the families and for me that is the best part. Seeing their reaction, and knowing that we really made a difference for them makes it all worth it. I will never forget the smiles and genuine words expressing how thankful they are.
One year in particular we had a family that included a young girl who was diagnosed with cancer. After I dropped off the gifts and was getting back in my car I could see the child in the door jumping up and down and smiling with excitement. Seeing her joy made me so happy because I knew, even if it was just for that moment, we were able to help make the difficult situation they were dealing with a little lighter. I am also extremely thankful to work with such generous co-workers who make these powerful moments happen year after year simply out of the kindness of their own hearts!
Discover even more ways the Psychic Source staff reveal their kindness year round in OUR NEW VIDEO.


We'd love to read YOUR kindness story, big or small. Click HERE to share your story with us.
Share This Page
---
Leave A Comment
You must be logged in to leave a comment. click here to login
Comments