A Personal Medium Experience
Published Date 6/20/2012
Under: Psychic Topics
---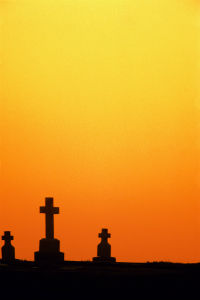 Sometimes all it takes is a strong heart to claim what is rightfully yours!
The average person can't imagine communicating with those who have crossed over and it can be quite shocking. Psychic Indigo shares a personal Medium experience, showing us that peace can come from a spirit coming and going.

Being a medium is not easy when dealing with friends and family. I just had another of my own personal experiences I would love to share. A friend of mine just dealt with the loss of her father. He was a man of many secrets; however, they were able to keep the service positive in his honor. Her mother was a beautiful woman, calm and nurturing in her marriage no matter what. I talk to my friend a lot and told her I would check on her mom, but haven't had the chance.

One night, when I opened the door to my closet; the program for her father's service was sitting right in front of my face leaning on the hangers where I hang my nice clothes. I called my friend to ask if she was alright, but no answer. Since I didn't hear from her, I felt it would be best to check on her mother and make sure everything was alright. She was so happy to see me, and moving back into her old house that we had grown up in when we were children. However, she was moving all of her deceased husband's stuff out and remodeling the whole house to fit her, doing all the right things to get his energy out and make this place her own.

After talking for a while I told her about the program and immediately her attitude changed, and she began to talk to me about what had happened recently. Apparently he was still there. The workers had experiences of him moving their hair back (I will say he was gay, which we didn't know until after he passed). She also said her husband had hated Rachel Ray. Kind of funny, but every time she turns it on and walks away, the volume is immediately turned down or on mute. The workers there have also experienced coffee cups flying out of cabinets when they were replacing them.

I had a feeling I needed to be there and I was right. Her deceased husband was there and she is fighting to take her house back. He is so mad she is doing this; after all, he wasn't the best husband. This is something she will have to deal with until he leaves for good. However, I gave her advice on telling him sternly, since he is dead, that he has to leave. The boxes behind us for recycling were pushed towards us and in her small but loud voice she told him to leave. You could see the peace in her eyes as he left her presence. "This is my house and I deserve it." She said. All she did was smile the rest of my visit. Next step is to cleanse the house with sage once it is finished.

Sometimes all it takes is a strong heart and a strong voice to claim what is rightfully yours!

Namaste!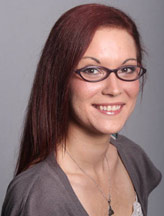 by Indigo x8897
Share This Page
---
Leave A Comment
You must be logged in to leave a comment. click here to login
Comments