Psychic Source Celebrates National Psychic Week 2014 With Over 100,000 Facebook Followers and Special Deals on Psychic Readings
Published Date 8/7/2014
Category: News
---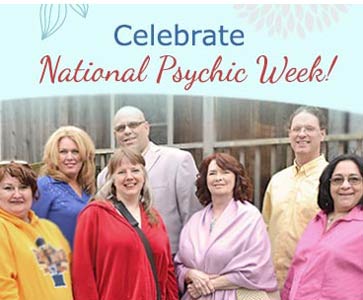 Langhorne, PA - Sweltering heat. Drippy ice cream cones. Lazy beach vacations. The advent of August typically conjures all these images. But what about deep insights, intense self-discovery, and life-affirming spiritual exploration? These, too, should be an integral part of the first week of August – officially designated as National Psychic Week ever since 1965.
Never heard of it? That's about to change.
Psychic Source
, the most trusted psychic service since 1989, is celebrating this year's National Psychic Week big time. With its Facebook followers topping the 100,000 mark – more than 3 times as many as any other national psychic service provider – Psychic Source is leading the way in promoting Psychic Week specifically, and in bringing the spiritual and mental health benefits of psychic readings to the mainstream public all year round.
"Our professional psychic Advisors work tirelessly 365 days a year, using their gifts of empathy and intuition to help people through life's ups and downs," said Psychic Source Marketing Director, Maryanne Fiedler. "In the last few years, we've helped many more people discover the advantages of psychic readings, and the response has been overwhelming as we see in the exponential growth of our social media community," she added.
For every day during National Psychic Week, beginning on Monday, August 4th and ending on Friday, August 9th, Psychic Source is offering big discounts on psychic readings with select Advisors.
"Of course we promote and celebrate our psychics throughout the year," Ms. Fiedler said, "but during this special week in August, we hope even more folks will become aware of the spiritual and mental health benefits of psychic readings, and will join our vibrant, supportive Psychic Source community."
Happy National Psychic Week!
Share This Page
---
Leave A Comment
You must be logged in to leave a comment. click here to login
Comments