Psychic Source Celebrates 25 Years of Helping People.
Date 2/3/2014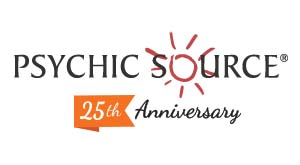 Langhorne, PA – Twenty-five years ago, Psychic Source – a psychic service provider based in Langhorne, PA, with just a handful of employees, began to offer psychic readings over the telephone.

Today, two and a half decades later, the service has grown from 45 to over 400 professional psychic Advisors, with more than 75 employees – from customer service representatives and computer programmers, to marketers and graphic designers – providing psychic services on multiple phone and internet platforms to thousands of customers every day.

"Over the last 25 years we've worked with nearly 2000 psychics and helped over a quarter of a million customers," says Maryanne Fiedler, Marketing Director for Psychic Source. "It's been amazing and inspiring to be part of the movement to bring psychic readings into the mainstream," she continues, "educating people about the mental health and spiritual benefits of receiving guidance from non-judgmental, empathic, highly intuitive psychic Advisors."

Indeed, in the last few years, as psychic services have become increasingly recognized as alternatives to traditional counseling and psychotherapy, Psychic Source has been highlighted in prominent national television programs and media outlets, including appearances on ABC's "Good Morning America" and Lifetime's "The Balancing Act," as well as features in USA Today and in Martin Sheen's educational video series, "Breakthroughs."

According to Ms. Fiedler, "If there's one achievement we are most proud of, it's helping more people feel comfortable reaching out to psychics, knowing that psychics can provide a truly valuable service."

To mark its silver anniversary, Psychic Source is initiating a "path to personal growth" on its social media channels, in addition to a variety of special activities and offers throughout the year.