Tori Spelling Highlights Benefits of Psychic Readings in New Video
3/16/2016 3:04:00 PM
---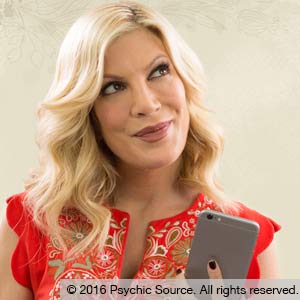 Langhorne, PA - Quietly and steadily in recent years, with little media fanfare yet growing momentum, psychic readings have gone mainstream. And now high-profile celebrities are adding their voices to the enthusiastic chorus of those who regularly benefit from psychic guidance.


Tori Spelling, the new spokeswoman for
Psychic Source
, the most respected psychic service since 1989, is the latest celebrated public figure to share her personal stories about the mental, emotional and spiritual benefits she gains by consulting professional psychics.
In a new video released on the
Psychic Source website
, Ms. Spelling, widely known as a successful actress, producer and entrepreneur, says reaching out to psychic advisors "helps with the guidance of focusing my energy…towards my goals and what I want to accomplish." Listing the many topics she discusses with psychics, including career, love, family, and connecting with loved ones who have passed, Ms. Spelling says that consulting Psychic Source Advisors has helped her get "reassurance and guidance" and has been a real "confidence booster."
The new video is part of the Psychic Source-Tori Spelling partnership, which will include television and radio ads as well as online promotions and special Psychic Source offers. Most importantly, according to Psychic Source Marketing Director, Maryanne Fiedler, "Ms. Spelling will share her experiences and enthusiasm for psychic readings with the hundreds of thousands of fans who know and love her."
For her part, Ms. Spelling returns the love she gets from her fans and from Psychic Source. "I love Psychic Source and I trust them," she says in the video. "I've had such great readings that have blown me away."
The video is available at PsychicSource.com/sTORI. For media inquiries contact Ms. Fiedler at Maryanne@psychicsource.com.
---