---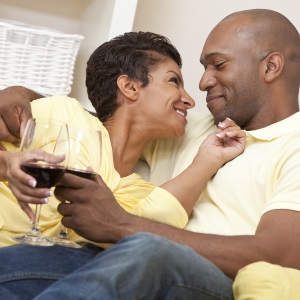 Wouldn't it be wonderful if we could know what's in store for our love lives in September? Thanks to astrology, we can!
September's astrology readings show that it is the perfect month for love. During this month, the Sun, Venus, Mercury, and Mars will all pass through Virgo. This transit will help love relationships turn from growth into maturity, and those looking for love will find commitment almost immediately.
Aries
Venus, Mars, and Jupiter all pass through Aries this September helping your love life grow. A warning to singles: Stop looking for perfection in your love mates this month.
Taurus
Earth-sign Taurus will have a perfect planetary alignment in their sign this month. Make the most of it by diving head-first into your love life, as this happens only once every 12 years.
Gemini
With Jupiter still in sight until the end of October, September is a great time to strengthen your relationship with your partner. Single Geminis will have several opportunities to get into romantic relationships this month.
Cancer
Cancer signs can expect a lack of control in their love life until Sept. 22. More than 70 percent of the planets are in the Western half of Cancer until then. Let yourself be out of control, but after the 22nd, be ready to take back control and find love.
Leo
Fire-sign Leos will seek harmony and peace in their love lives this month as the House of Family becomes very powerful on Sept. 11. Be careful of making any serious commitments, though, as the influence of Venus and Uranus will weigh heavily in your personal relationships.
Virgo
The planetary strength moves to the southern section of Virgo in the first week of September. Pay attention to romantic relationships that form during this time because your emotions are going to be strong until Sept. 12.
Libra
Libras will have an active love life in September. Venus takes control of Libra on Sept. 12, keeping your social life active and shedding light on a more spiritual side to your love life.
Scorpio
Scorpios will be very active chasing love this September, but love will come to you. Keep your heart open, especially during the first week of the month.
Sagittarius
Love gets serious for Sagittarius this month. Mercury, Jupiter, and the Sun are all facing Sagittarius at different points in the month, making new relationships more serious than ever.
Capricorn
Earth-sign Capricorns can expect a lot of opportunities for love this month, as most planets move into the eastern corner of Capricorn. Singles will find love in unexpected places in September.
Aquarius
Water-bearing Aquarius will have strong physical relationships this month as Mars moves through the sign. Long-term relationships need more affection this month.
Pisces
Pisces will feel charismatic until Sept. 22, making the first half of the month a perfect time to look for love. Venus is also looking favorably on the fish sign this month, so love is definitely in the cards.
There's nothing better than early autumn love. Warm up with your partner as the weather gets chillier this September or have a love tarot reading to learn more.
Share This Page
---
Leave A Comment
You must be logged in to leave a comment. click here to login
Comments