---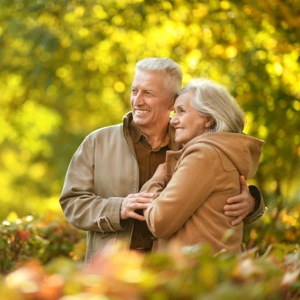 As the leaves start to change and a chill enters the autumn air, October is the ideal time to get cozy with your significant other. Take a closer look at what this month has in store for you, and follow these love tips for every horoscope.
Aries
Aries are accustomed to moving through life with passion, and this month is no exception. Total enjoyment is your goal this October, whether you're in a satisfying relationship or pursuing potential partners.
Taurus
Effective communication may present a challenge to you this month, so take the time to reflect. If you can pass this test with flying colors, it may open your eyes to interested love matches right before you.
Gemini
Geminis are no strangers to enigmas, and this month you feel compelled to form boundaries in order to enhance the mystery. Take care not to build those walls too high, or you may never tackle critical love life issues.
Cancer
Cancers are used to strong emotions, but in October you may have to put your partner's feelings first. Be sure you're in tune with your partner, and take care to listen, feel, and sense to the fullest.
Leo
As a lion, you're accustomed to acting on your impulses without a second thought. In October, try taking a different tack. Give your partner the benefit of the doubt, and remember that in a relationship, communication goes both ways.
Virgo
After a challenging summer, October marks the end of significant relationship troubles for Virgos. If you're struggling to get back on a healthy path, a love psychic can point you in the right direction.
Libra
Change is in the air for Libras, and October is the ideal time to air uncertainties about a love interest. Rather than making assumptions, pursue healthy communication and stay open to natural evolutions.
Scorpio
October is all about escape for Scorpios, but that doesn't mean you have to leave your love interest behind. Whether you book a getaway or explore fantasies close to home, this month could result in satisfying rewards.
Sagittarius
Sagittarians are likely to regain a spring in their step and feel a renewed sense of energy in October. Don't hesitate to initiate and pursue both physical connections and new experiences.
Capricorn
Capricorns feel a strong drive to move forward and make new discoveries this month. That may result in a relationship shakeup, but as long as you're forthcoming with communication, you'll find that your partner will embrace the excitement, too.
Aquarius
You might finally believe that opposites attract this month, as Aquarians feel inexplicably drawn to those they tend to disagree with. If arguments with love interests become heated, try to direct the passion along a more productive path.
Pisces
As a Pisces, you appreciate the natural ebb and flow in romantic relationships. In October, however, you'll need to give your partner your full attention in order for you both to feel satisfied.
To gain even more insight into your love life this month, phone a psychic. No matter your zodiac sign, you'll be able to make the most of October.
Share This Page
---
Leave A Comment
You must be logged in to leave a comment. click here to login
Comments