---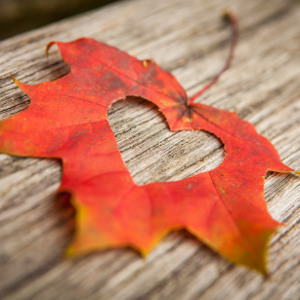 Autumn is just around the corner, and it couldn't be a more perfect time of year to snuggle up with someone you love. Is love in the cards for you this fall? Find out with these October love tips for every horoscope.
Aries
Confidence is one of Aries' best qualities, and you'll find that it pays off this month as Saturn reigns. Instead of casting a wide net, keep your feelings close. Pay extra attention to those you know especially well, and you just might find the heat you're looking for.
Taurus
As one of the most headstrong signs of the zodiac, Taurus is always straightforward about romantic needs. This October, the pull of Venus will encourage you to set aside what isn't working in favor of approaching romance in a way that will heat up throughout the autumn.
Gemini
Initially, October will present some instability for Gemini, but Venus will ultimately ensure that your month ends on a romantic note. Be sure to pay attention to your heart this month, since your head might lead you in the wrong direction.
Cancer
After a taxing summer, Cancer can look forward to positive changes in October. As Mars unites with the moon, you'll find that you have the power you need to approach your romantic relationships with an enthusiastic new energy.
Leo
Romantic harmony may seem impossible for Leos in early October, as you'll feel an equal pull from Mars, Uranus, and Venus. Do your best to stay calm despite your fiery personality, and you'll find that you have the capacity for more passion than you thought possible later in the month.
Virgo
Changing seasons can present tests and trials, and October is likely to offer plenty to Virgos. No matter the status of your romantic relationship, this is the time to give yourself a reality check. Make sure your perception matches your partner's, and use your well-known insight to assess your romantic situation.
Libra
As one of the most balanced signs of the zodiac, Libras tend to take equal amounts of good and bad in stride. Though early October may present some relationship challenges, Uranus remains in your favor. Rest assured that any difficulties will work themselves out by the time the month comes to a close.
Scorpio
This is a passionate year for Scorpio, thanks to the position of Neptune, but you'll need to be careful of negative energy during the first half of October. Once the new moon passes mid-month, get out there and seek those strong romantic bonds you've been looking for.
Sagittarius
It's easy for Sagittarius to fall in and out of love, but October should prove to be a stabilizing month, thanks to the position of Venus. Work on developing even closer bonds with your loved ones, and consult a love psychic for advice on the connections that have the most lasting power.
Capricorn
Though Capricorn is usually under the power of Saturn, in October, the moon will provide plenty of romantic and emotional influence. Instead of making big moves this month, plan to deepen relationships with longtime romantic interests and see where those might lead.
Aquarius
October may bring an element of confusion for Aquarius, but the good news is that you may be able to direct romantic events in the direction that you desire most. This is a time to put yourself first and follow your heart.
Pisces
Pisces will feel a strong pull from Venus this month, which may translate to a sensual and exciting October. Be careful not to take this in the wrong direction, and continue to treat romantic interests with the love and devotion they deserve.
No matter your sign, there's a love match for you. Get an astrology reading to learn which zodiac sign best complements you.
Share This Page
---
Leave A Comment
You must be logged in to leave a comment. click here to login
Comments