---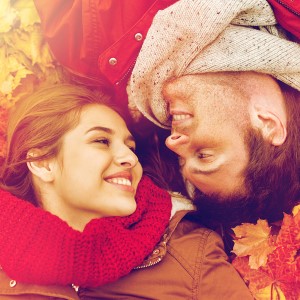 With a chill in the air and the holidays right around the corner, November is the ideal time to cozy up to someone you care about. Discover what this month has in store for your love life and find out whether red-hot romance is in the stars this November.
Aries
Those born under the sign of Aries have a strong appreciation for the anticipation that goes hand in hand with any new romance. This month, try not to let those pent-up desires get in the way, and enjoy every moment of your romance as it unfolds.
Taurus
Every relationship is bound to include a few bumps in the road, but fortunately, steadfast Taurus knows how to stay focused and keep their eyes on the prize. By mid-November, any little spats will be long forgotten as your romance regains its sizzling status.
Gemini
Geminis may feel like they're being pulled in two directions as November starts, but as always, following your heart is likely to lead you in the right direction. Keep those lines of communication open, and you'll ensure that you don't miss an important love-related message.
Cancer
Misunderstandings and crossed lines of communication are rife at the beginning of November, which can cause feelings of unease for Cancers. Rather than retreating into your shell, stay connected and open-minded to steer your relationship back to the red-hot zone.
Leo
Leos are likely to feel like they're running on fumes this month, especially in the romance department. Taking things down a notch might not come naturally, but this month is the ideal time to recalibrate your love life and end 2017 on a strong note.
Virgo
Those born under the sign of Virgo tend to appreciate a good plan, especially in love. Take a moment to think about what direction you want to move in, and create a strategy to ensure that the object of your interest won't want to say no.
Libra
November starts on a high note for Libras, and with any luck, things will just keep getting better and better. Before you get swept up in those romantic feelings, though, take a moment to acknowledge the little things that make your partnership so exciting.
Scorpio
This month is the perfect time to get a psychic love reading and engage in some self-reflection. If your love life isn't exactly going your way, look deep inside, identify the rights and wrongs, and seek out that harmony you deserve in November.
Sagittarius
A Sagittarius might not always be the most forthcoming with their feelings. This month, however, don't be surprised if you're feeling inspired to move beyond your inhibitions. You never know what might happen with that love interest you've been eyeing!
Capricorn
Capricorns aren't ones to sit back and wait for something to happen, but fortunately, November is filled with opportunities to spark something new. Pursue your heart's desire early in the month, and you're likely to have a full-blown flame on your hands by late November.
Aquarius
There's love in the air for Aquarius this month, whether you're in a long-term relationship or sparking something new. Revel in those romantic feelings and let them guide your partnership to a whole new level.
Pisces
Your romantic prospects may not look good at the beginning of November, but the arrival of Venus signals rebirth and a new approach to love. This is the ideal time to focus inward and better understand your own happiness and satisfaction before directing that energy outward.
Want to learn more about what the stars have in store for you this month? An online astrology reading can help you make this November the most romantic yet.
Share This Page
---
Leave A Comment
You must be logged in to leave a comment. click here to login
Comments