---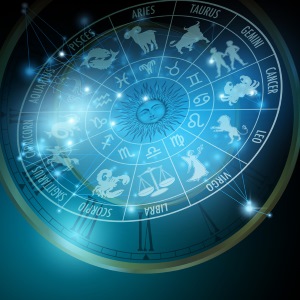 An astrologer can provide a detailed reading for all areas of your life, but if you're interested in your romantic future, check out your May love horoscope for all the juicy details. Whether you're in a relationship or on the cusp of one, you'll find intriguing guidance below.
Aries
This May, Jupiter will move into your sixth house, which means you'll feel inspired to focus on work instead of play. Take time to nurture your romantic relationships, too, so you can enjoy a well-rounded summer.
Taurus
The arrival of the new moon on May 6 will invite you to take chances on your love life. Listen to Venus' guidance as you enter into new relationships or find ways to make existing relationships fresh again. Don't be afraid to follow your instincts.
Gemini
Mercury will be in retrograde through May 22, so don't make any permanent decisions. Instead, go with the flow and keep your options open to avoid sending your love life into a tailspin.
Cancer
Focus on keeping your heart and body pure in May 2016 to avoid mood swings and general lethargy. Do not allow jealousy or pent-up emotions to distract you as you go after what you want.
Leo
Take time to focus on your partner this month, so that he or she does not feel neglected. If you're spreading yourself too thin, consult a phone psychic to find ways to better balance the relationships, work, and other aspects of your life.
Virgo
Jupiter is in the house of Virgo in May 2016, which means luck is on your side. While you should trust your gut, don't deny your intellect as you make decisions about your love life.
Libra
The moon will move into Libra around the middle of the month, so you might start to feel a little emotional. Step back from highly charged situations to evaluate them objectively before you make decisions.
Scorpio
Thanks to Mars' influence in May, you might feel more desirous than usual. However, do not neglect other parts of your life to follow your whims.
Sagittarius
Expect your confidence to soar this month. Use the boost to choose what (and who!) you want.
Capricorn
Start listening to your subconscious near the end of the month as Pluto enters Capricorn's house. You will learn more about your deepest wishes, which will allow you to pursue romance more authentically.
Aquarius
Try not to confuse your partner this month. You might feel conflicting desires, so sort them out on your own before making any big relationship changes.
Pisces
Intensity is the name of the game in May 2016 for Pisces. Strong feelings will attempt to overcome your sensibilities. Whether you let them depends on where you are in your relationship and your life path.
Knowing your May horoscope will help you make stronger relationship choices, whether you're pursuing a new love interest or taking a break from the dating game. Use the planets' alignment to inform your decisions as well as your emotions.
Share This Page
---
Leave A Comment
You must be logged in to leave a comment. click here to login
Comments