---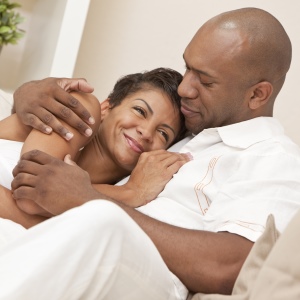 March marks the first of spring and boasts signs of numerous new beginnings. Discover what this fresh, new month has in store for your love life and talk with a psychic online to find out how to make this March your best yet.
Aries
Those born under the sign of Aries don't always embrace organization, but doing so could benefit you this month. In fact, planning a few enticing dates could help you take your love life to new heights just as things begin to blossom.
Taurus
Romance might not be as free-flowing as Tauruses prefer in March, but persistence always pays off in the long run. Be patient and understanding with either potential partners or long-term significant others, and your efforts won't go unnoticed.
Gemini
Rather than listening to your head this month, Geminis should try following their hearts instead. Get in tune with your emotions and see where they take you, especially if you're ready to get serious in a long-term relationship.
Cancer
Those born under the sign of Cancer might just feel like they're on fire in March. Let your emotions flow, and embrace those loving feelings all month long.
Leo
Leos are known for being quick on the draw, and this skill will be especially necessary in March. Prepare to encounter the unexpected in your relationships and react quickly yet thoughtfully to keep the romance flowing.
Virgo
Virgos have a busy month ahead, but it's always important to make time for romance. Don't let your daily agenda drag you down. Instead, mark your calendar for parties, dates, and much-needed time with potential partners.
Libra
Libras are accustomed to being the center of attention, but this month, try shining the spotlight on someone else. Let the object of your affection know how you feel and make that new connection happen.
Scorpio
As spring starts to bloom, this is the ideal time to take stock of your love life. Scorpios should take steps to make your partnership perfect, have that big talk with your significant other, or make note of how do things right next time.
Sagittarius
March is primed to start like a lion for Sagittarius, and your love life will be on fire by mid-month. Whether you're just looking for fun or you're interested in something long-term, this looks to be a seriously satisfying month.
Capricorn
If you're open to new romantic opportunities this month, you might be surprised at just how many head your way. Take them and run with them, Capricorn, but don't hesitate to take some time for yourself if all the loving energy exhausts you.
Aquarius
Aquariuses are on a mission this month, and nothing can stand in the way between you and the object of your affection. Keep your focus, and your determination is bound to pay off with plenty of good vibes.
Pisces
This March, the romantic sparks are set to fly around Pisces and everyone in your social circle. Be generous with your matchmaking skills, and you just might find a marvelous match of your own as this month continues to blossom.
No matter where your love life stands, don't let March pass you by. Get an astrology reading and learn tips for taking your relationships in the right direction.
Share This Page
---
Leave A Comment
You must be logged in to leave a comment. click here to login
Comments