---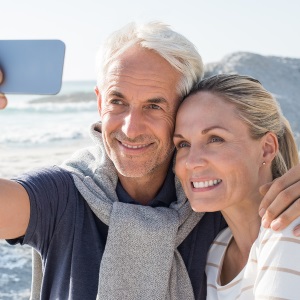 June marks the arrival of the summer solstice, and this warm month boasts plenty of potential for heating things up. Learn what June has in store for your love life, and get ready to let the sparks fly.
Aries
Spring may have been less than satisfying for Aries, but you'll send the season off with a bang as you explore some exciting romantic connections in early June. Look forward to the month getting better and better, with more positive attention that you know what to do with.
Taurus
Taurus would expect June to be nothing less than a banner month on the romantic front, and they'd be right. If you're open to someone new, you'll have plenty of choices. Rather than charging ahead, however, try sitting back for once and enjoying what unfolds.
Gemini
June is likely to start out hot and heavy for Geminis, but inevitable miscommunications could put a halt to the action by midmonth. Consider letting your partner take the reins and see where it takes you.
Cancer
The summer solstice promises plenty of peace and harmony for those born under the sign of Cancer. This month, enjoy all the hard work you've poured into your romantic relationship and let the love flow.
Leo
Those born under the sign of Leo are used to thinking with their passion-fueled hearts. In June, however, putting some serious thought into your romantic relationship could add just the spice you need to take it to the next thrilling level.
Virgo
Those born under the sign of Virgo might typically prefer gorgeous gifts and grand gestures from a romantic partner. In June, however, heaps of conversations and straightforward communications are bound to light your fire.
Libra
Good vibes are in the air for Libras, and they'll continue all month long, thanks to your open mind and generous spirit. Be as spontaneous as possible when it comes to romance, and soak up all the loving feelings that head your way.
Scorpio
If you've been oscillating between an on-again, off-again relationship, June is the ideal time to make it or break it. Scorpios shouldn't make this decision quickly or casually, though. Think about what's truly best for you and get a love tarot reading to guide you.
Sagittarius
Sagittarians are known for their introspective nature, and giving a little extra thought to your love options just might help you find what you're seeking in June. Do what's best for you, and rest assured that any worthy love interest will follow suit.
Capricorn
Capricorns aren't known for holding back, and your powers of communication are likely to be remarkably effective this month. Tell your partner how you really feel, and sit back and soak up the reciprocated affection.
Aquarius
June starts off red hot for those born under the sign of Aquarius, and you'll need to decide quickly if you're ready to keep the energy flowing. Be prepared for a romantic lull at the end of June, but don't let your anticipation slow down this sizzling month.
Pisces
June may start out with a few mixed signals, but by the middle of the month, those born under the sign of Pisces are bound to see smooth sailing ahead. Listen to your intuition and enjoy your love life to the fullest as the summer sun shines brightly.
Ready to make the most of this sizzling month? Try psychic love readings to ensure you don't miss any subtle signs of romance in your life.
Share This Page
---
Leave A Comment
You must be logged in to leave a comment. click here to login
Comments