---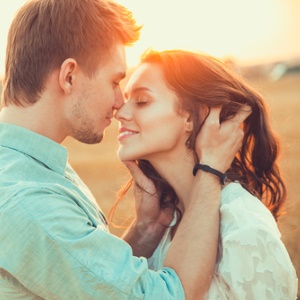 The sun arrives in Gemini this month, which means the focus moves to thoughts, communication, and ideas. Use this to fuel new relationships or strengthen the ones you have.
Aries
June is more lonely than usual for Aries. You'll have trouble communicating your opinions to your partner because you'll feel more withdrawn this month. Take the space you need, and know that things will get better toward the end of June.
Taurus
This month brings a focus on entertaining in your home and on social gatherings. You'll feel generous and warm, which is good for your love life, too. Since you're particularly amorous and passionate, you'll want to make the first move.
Gemini
June brings clarity in love for Geminis. If you're in a relationship, this month will help you figure out if you have the potential to stay in it long-term. Don't shy from frank conversations this month. Use them to discover if you have a real connection.
Cancer
Expect good things for love this month. This also means you shouldn't waste time or your affection on someone who doesn't deserve it. Lavish attention on your partner, or if you can't, it may be time to question this relationship.
Leo
You always wear your heart on your sleeve and tend toward romantic gestures. Don't fight that this month. Give yourself permission to put yourself out there and be the loving person you are. A love psychic can help you find out the right time to act.
Virgo
Embrace this happy and contented month. As a Virgo, you're very imaginative while being willing to let go. June is the perfect month to drop your guard even more and fall in love.
Libra
After a rough month for love, get ready for a smoother June. You're feeling dreamy this month, so take your partner up on an offer of a romantic trip or dinner. Just be wary of carelessness in your communication. Misunderstandings have the potential to derail a romance.
Scorpio
This is the perfect month to tap into your key traits of intuition and understanding. You'll have a relaxing and calming way about you this month, which is good news for all aspects of your love life. Foster a spiritual connection with your partner.
Sagittarius
This month is great for building new relationships, but they also can end very quickly. An astrologer can help you decide which flings are for fun, and which have the potential to last.
Capricorn
Along with an upswing in intensity, June brings Capricorns a boost in communication. You'll know the perfect words to say, whether you need to build romance, show compassion, or comfort your partner. This will help you deepen emotions and resolve issues.
Aquarius
Aquarians often feel lonely, and June is a great month to spend with a new or consistent partner to combat this. You're idealistic this month, which you can use to focus on what truly matters. Embrace the quirks of your relationship to create a deep togetherness.
Pisces
June offers promise in love. Benefit from your open-hearted way and use your energy to create successful new bonds.
June brings possibilities for love, no matter your sign.
Share This Page
---
Leave A Comment
You must be logged in to leave a comment. click here to login
Comments