---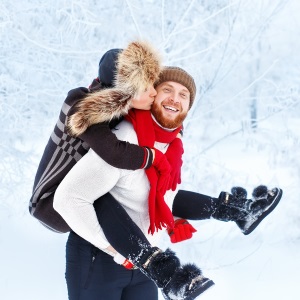 After the busy holiday season comes to a festive end, January is the time to start the year on a romantic note. Learn what's in store for your love life during this winter month.

Aries
As January begins, Aries are bound to feel as energetic as always, especially when it comes to romance. Spread that loving feeling early in the month, but focus your energy and communicate with your partner toward the end of the month.

Taurus
Taurus doesn't need a love psychic reading to know that January is the time to make romantic resolutions. If your relationship isn't quite where you want it to be, talk it out and resolve to make changes that will inspire red-hot romance.

Gemini
Geminis may feel creative and adventurous this month, which will keep romantic interests on their toes. Don't get so carried away that you forget to check in with your emotions, though. Once you know what you want, speak up and make it happen.

Cancer
Cancer is bound to feel generous with love this month, and that could lead in intriguing directions. See where this takes you, and you could spark some particularly hot flames.

Leo
Leos can usually expect to make sparks fly at a moment's notice, but this month is one for the record books. Fan those red-hot flames at the beginning of the month, but keep in mind that your love interest may need a cool-down period eventually.

Virgo
This month is the time for Virgos to slow down and make more time for the ones they love most. Keep up this slow pace throughout the month, and you could find that your romance has grown deeper than you thought possible.

Libra
For Libra, January is the ideal time to indulge in self-care. Take the opportunity to be good to yourself this month, and you'll end up with lots more love to spread around throughout the year.

Scorpio
This year will get off to a promising start for Scorpios, so don't be surprised when things begin heating up early on. Set your romantic sights high and make this year one to remember.

Sagittarius
January delivers Sagittarians some intensely romantic feelings, and there's no reason to keep them under wraps. The object of your affection is likely to return the favor, so let your romantic impulses run wild.

Capricorn
Capricorns tend to stay busy all year, but the holiday season often means you have no time to yourself. Treat yourself to all your favorite indulgences in January, and the radiant glow you'll develop will make you more irresistible than ever.

Aquarius
The busy holiday season may have been packed with nonstop commitments, but this month is Aquarians' time to recalibrate and be the best possible romantic partner. Resolve to be more emotionally available, as you might just like where it takes you.

Pisces
If something seems a little off in your love life, this is the time to put your finger on it. After all, January is the month for Pisces to make big and small changes. Be straightforward with your partner, and take steps to change course in the right direction.
Interested in learning more about what January has in store for your love life? An
astrology reading
can offer incredible insight into your romantic life.
Share This Page
---
Leave A Comment
You must be logged in to leave a comment. click here to login
Comments