---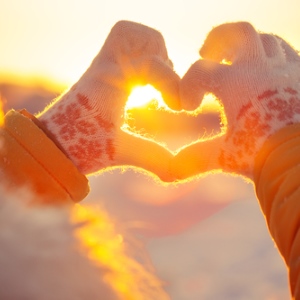 February is a love-filled month, making it the ideal time to explore a potential relationship or heat up an existing one. Talk with an experienced astrologer for advice unique to you, and learn what February has in store with these love tips for every horoscope.
Aries
Spiritualty reigns for Aries this month, and you'll feel naturally drawn toward those with whom you have deep connections. You might experience miscommunications in other parts of your life in February, but your romantic and spiritual needs will be crystal clear.
Taurus
Those born under the sign of Taurus tend to embrace intense romantic relationships, but February is a time to hold back and pause, especially if you sense a lack of harmony with your partner. Consider a getaway to find balance and rekindle the fire.
Gemini
Single Geminis are bound to find love this month, thanks in large part to the energy and warmth they exude. Whether you're already in a relationship or embarking on a new one, don't hesitate to make the first move and enjoy having your advances returned with equal passion.
Cancer
Those born under the sign of Cancer will be the center of attention in February. It's the ideal month to start a new relationship with one of your prospects, and for partnered Cancers, it's the right time to inject new energy into a romantic relationship.
Leo
Leos won't be able to help but exude a fiery energy this month, but it's up to those born under this sign to direct it in a positive way. Instead of pushing away partners or damaging relationships, use your energy to turn up the heat with the one you love.
Virgo
This month might start slowly for Virgos, but the second half promises passion and excitement. Keep in mind that it might not be the long-term kind, which is all the more reason to enjoy love while it lasts.
Libra
Love is all around for Libras this month, and you won't want to let a moment pass without expressing your feelings verbally or physically. Give as much as you can, and enjoy what you receive in return.
Scorpio
Scorpios might be tempted to enjoy the fruits of a physical relationship in February, but there's much more underneath the surface. Allow yourself to delve deeper and experience new kinds of intimacy.
Sagittarius
After a busy season, February is the time for those born under the sign of Sagittarius to focus inward. Take some time for yourself, and you'll be able to approach your romantic relationships with renewed energy and happiness.
Capricorn
February is a month of change for Capricorn, from relationship dynamics to intimacy levels. Approach the month with a level of openness, and you're bound to embrace what you find.
Aquarius
Confusion and uncertainty may color the relationships of those born under the sign of Aquarius this month, but don't give up hope. Push for clarity and seek out answers, but be sure to base your actions in love.
Pisces
For Pisces, February is the time for leaving the past behind and living in the present. Close the chapter on an outdated, unhealthy relationship and recommit to the positive, loving partnership in your life.
Unsure how to realize your romantic goals this month? Chat with a psychic online to learn how to make your wants and desires come to life.
Share This Page
---
Leave A Comment
You must be logged in to leave a comment. click here to login
Comments