---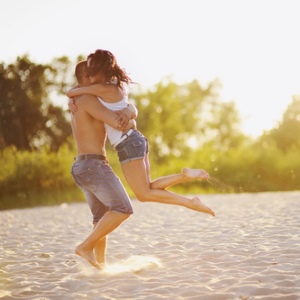 August might signal the end of summer, but there's no need for your feelings of love to fade. Follow these tips to keep the romantic sparks flying, no matter your zodiac sign.
Aries
If early summer meant smooth sailing, Aries is in for uncharted territory in August. Prepare for miscommunication with loved ones, and hold off on pursuing romantic interests until the road ahead clears.
Taurus
Summer has been all play and no work for Taurus, but in August it's time to buckle down and get serious. Take the alone time you need, but explain yourself in advance to keep the lines of romantic communication open.
Gemini
Whether you're in a long-term relationship or just starting a new one, you will find that August is the time to put in long hours to make it successful. Trust that you're working toward something that will fulfill all your romantic needs.
Cancer
If you've taken your romantic relationships lightly all summer long, August is the time for you to pause and take a closer look. Adopt a new perspective, and learn to appreciate new levels of your significant other's love.
Leo
Leo is accustomed to moving full steam ahead, but this might prove challenging in August. Stop to ponder what's making you feel overly sensitive, and then pursue your romantic desires with your usual self-assuredness.
Virgo
August is destined to be an exciting month, especially if you're ready to make some positive changes. Now is the time to jump on that red-hot opportunity you've been considering or rekindle the flames of an existing relationship.
Libra
Libra is constantly seeking balance, and in August you'll need to find romantic equilibrium. Do your best to coast through a rocky relationship this month, and know that it will all smooth out in the end.
Scorpio
In August, the stars are truly in charge for Scorpio. Don't make firm commitments this month, and connect with an intuitive astrologer for insight into the most effective way to move your relationships forward.
Sagittarius
August is bound to be a red-hot month for Sagittarius, whether you're in a rewarding long-term relationship or just beginning to pursue an enticing new one. Remember to acknowledge and celebrate what makes you unique, and you'll find the love you're seeking.
Capricorn
Capricorn will feel the fires of passion burning in August. It's up to you to keep them under control or to let them rage. No matter what, you're in for some strongly satisfying romantic encounters this month.
Aquarius
Aquarius is feeling the warm summer buzz this August, and it shows throughout your sizzling romantic relationships. Enjoy it while it lasts, but remember that love isn't always just fun and games.
Pisces
As the fun-filled summer comes to a close in August, Pisces should seek stability to start fall on a strong note. Offer the support your partner needs, and you'll feel the rewards as the weather cools.
For even more tips on making your August sizzle, chat with a psychic. You'll gain insight into your love life and learn how to move it in a desirable direction throughout the summer.
Share This Page
---
Leave A Comment
You must be logged in to leave a comment. click here to login
Comments