---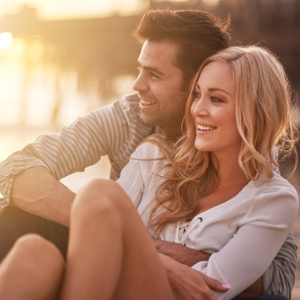 Are you curious about what April 2016 holds in store for your romantic life? If so, find your sign below and read about your love prospects for April.
Aries
Your enthusiastic and impetuous tendencies will work in your favor this April. Leverage those qualities to take the initiative in your romantic life, whether you're eyeing someone special in the next cubicle at work or embarking on another year of married life.
Taurus
Slow down after the first week of April, Taurus, because you're likely to give mixed signals and confuse your romantic partners if you try to force things. However, if you're in a committed relationship, it might be time to think about sealing the deal.
Gemini
As a Gemini, you're known for your ability to adapt to new situations. Lean into that gift as you approach new romantic prospects. Your match might not share your habits and passions, but you can compromise a little even if your partner can't. Not sure whether you're compromising too much? Consult psychics online to explore your options.
Cancer
Your career house will be affected by the Sun-Venus-Mercury grouping in April 2016, so you're better off focusing on finances and employment than love. Your preoccupation with work might cause your romantic entanglements to grow strained, so consider taking a step back.
Leo
Your melodramatic tendencies might rear their ugly heads in April, Leo, but you don't have to give in to them. Focus on balancing and centering activities so you don't feel tempted to overreact during the occasional lover's quarrel.
Virgo
Don't let yourself overthink romantic entanglements in April, Virgo. Instead, focus on meeting new people. Take advantage of social media to make new connections or ask your pals to introduce you to potential love interests.
Libra
Your generous nature will serve you well in April, Libra, as you devote yourself more fully to love interests. You might feel inspired to visit a long-distance lover or plan a romantic getaway. Don't resist that desire.
Scorpio
With the planets still firmly rooted in the west, you're likely to feel a little uneasy about social situations. If you're uncomfortable with a new romantic interest, try a psychic online reading to find the right path.
Sagittarius
Your endless journey toward self-discovery might irk your partner this month, Sagittarius. Try walking a mile in his or her shoes and inviting your partner along for the ride.
Capricorn
In April, Pluto will give you the courage to take a leap of faith in the romance department. This is your opportunity to create a beautiful new relationship, so don't blow it. Trust your instincts and temporarily put your responsible, analytical tendencies aside.
Aquarius
Your partner will have trouble reading your emotions and intentions in April, Aquarius. Don't leave him or her hanging. Find a way to express yourself more plainly.
Pisces
If you're not already in a relationship, Pisces, don't go looking for a new one in April. Instead, focus on yourself and take time to enjoy your own company.
Now that you know what April 2016 holds for your romantic life, you can make informed choices about potential (and current) partners.
Share This Page
---
Leave A Comment
You must be logged in to leave a comment. click here to login
Comments