February 2022 Astrology Forecast and Love Tips For Every Zodiac Sign
Published Date 2/1/2022
Explore More: 2022 Zodiac Love Tips

Hello and welcome to February. We begin the second month of 2022, continuing with some retrograde aspects from Mercury in Capricorn, the airy influence of Aquarius, then moving into the watery elements of Pisces. For some of you, Mercury in Capricorn created unnecessary stress in communication, slowing the momentum of some personal projects and making you feel a bit trapped in limbo.  In addition, Venus was also in retrograde in Capricorn, which probably hit the romance department a bit hard, especially when adding Mercury, the planet of communication, into the mix.  The good news, Venus is direct once February begins, and as of February 4th, Mercury will be as well.

When Mercury moves into Aquarius in February, there will be a feeling of relief, yet the energy may seem like disorganized chaos, almost like a genie out of the bottle.  Keep in mind that some of the chaos may also be having to clean the mess created by the combinations of both Venus and Mercury being retrograde.

February 2022 Monthly Astrological Forecast
The positions of the planets play an important role this month, so let's start by taking a deeper dive into the various transits and what you can expect as a result.
Personal Planetary Transits for Sun Signs, Moon, Mercury, Venus, and Mars
Regardless of what obstacles you may face, the ruling planet Uranus in Aquarius allows you to find clever ways to resolve all types of tricky or compromising issues, so have no fear; you got this.  Also, some good news, Mercury in Retrograde ends on February 4, allowing areas influenced by Mercury to stabilize until the next retrograde begins on May 10.  In addition, there are no other new retrogrades until April 29, when Pluto in Capricorn goes retrograde.  Currently, the only retrograde is North Node in Taurus which started January 1, lasting until January 1, 2023.
Sun in Aquarius (January 20, 2022- February 18, 2022)
During this period, your independence and personal needs take priority over the agenda of the others.  Many may not understand your need for space or alone time. During this transit, relationships can feel a bit draining and demanding, which makes you want to withdraw simply to recharge.
Sun in Pisces (February 18, 2022 - March 20, 2022)
The Sun in Pisces tends to be empathic and eternally hopeful when it comes to relationships.  Though they may not always be aligned with the goals others have, they have the ability to tap into the needs of others, often making them ideal partners.
Mercury in Aquarius
You are free from the retrograde aspects, allowing you to communicate with ease and enjoy less stress when dealing with others. Also, you will be able to enjoy the aspects of Valentine since Venus is once more in its steady solid-state of harmony (of course, this will vary from person to person).
Venus in Capricorn 
Until March 6, 2022, the energy of Venus in Capricorn provides us with a nice sense of stability and reassurance in all areas that involve relationships, whether romantic, platonic, or business.  Capricorns' tenacious nature creates a force that is unstoppable and packed with endurance that can be counted on for the long haul.  In the area of relationships, there is longevity and stability under this transit individuals may not be romantic, but they are reliable and not afraid to commit. It is a good transit for establishing long term connections, however, wait for after the retrograde.
Mars in Capricorn
During January 24 until March 6, 2022, Mars may sit back a bit in Capricorn, making its fiery nature a bit subdued, but do not underestimate the ferociousness behind this combination.  Mars remains forceful, and ambitious, but takes a bit more time to react and tends to be more strategic when diving into action. Mars in Capricorn is about the long game and not quick meaningless actions. Patience and endurance are amplified.
Full Moon Aspects in February 2022
Full Snow Moon in Leo - February 16, 2022
The Full Snow Moon in Leo amplifies your confidence levels, especially if you have been dealing with a lot of restrains and challenges in getting your needs met or expressing yourself.
Planetary Transits of the Outer Planets. (Jupiter, Saturn, Uranus, Neptune, Pluto)
Jupiter in Pisces
This transit which started on December 28, 2021, will last until May 10, 2022. The aspects projected by Jupiter are larger-than-life energy and amplifies aspects of whatever sign it touches.  In Pisces, Jupiter heightens sensitivity, fantasy, daydreaming, ideas, romance as well as indulgence.  It can enhance lucky aspects when placed favorably or toxic ones. Jupiter sets the stage for hedonistic pleasures and romance galore, often creating an unrealistic dreamlike love connection when not properly grounded.
Saturn in Aquarius
Where Jupiter expands, Saturn restrains, often creating a seesaw effect of both lucky breaks and close disastrous calls.  Saturn being the taskmaster make sure that things do not get out of control. Saturn currently direct in Aquarius until March 2023 will keep the free-flowing tendencies of the airy sign grounded and contained. In the area of romance, Saturn keeps the Aquarius free spirit from being too impulsive when it comes to expressing their emotions, which helps them think before leaping.
Uranus in Taurus
This transit which began May 15, 2018, will continue to impact us until 2026. During this slow-moving transit, expect changes, even for individuals who are comfortable with routine.  Uranus is a powerhouse in the area of innovation, transformations and getting things done. Taurus which is ruled by Venus enjoys the leisure more lay back style of savoring things without many interruptions.
Unfortunately, even the happy cozy Taurus will have to adjust, and it will with determination and profound impact. Relationships change drastically, some become more stable and yet others do not survive. Keep in mind if something ends, it truly allows for something new to enter, especially during Uranus transits, since it rules transformations and manifestation.
Neptune in Pisces
Neptune, the co-ruling planet of Pisces, along with Jupiter, amplifies natural qualities related to Pisces.  During this transit (February 2011 to March 2025) individuals find themselves exploding with creativity which not only fosters artistic creations, but also contributes to creative problem-solving skills.
However, our abilities to be realistic and see facts that require addressing can be at times impaired during this period, since not all details are made available. On the romantic side, this transit puts the "R" in Romance and all things fantasy and magical when it comes to dating.
Pluto in Capricorn
The transit of Pluto is typically slow since it takes over 12 to 30 years to orbit. Currently it's been in Capricorn from November 27, 2008, until January 14, 2024. Pluto being the planet that influences cultural dynamics, it will undoubtably impact social norms. In the area of love.
Capricorn in Pluto forces us to look at traditional roles and standards of engagement. Individuals may find themselves not settling for traditional marriages or accepting roles because its expected. In many cases, relationships connections revamp themselves to higher personal standards instead of traditional formats.
Significant Aspects of Personal Planets
Mercury and Pluto will be in conjunction, allowing you to feel comfortable expressing your needs and not worrying so much about being judged or criticized. On February 17, 2022, Jupiter is sextile Uranus, providing a sense of freedom and creative surges that can promote a general optimistic view allowing you to leave behind some of the doom and gloom sensations you may have been facing. In addition, you will be eager to change directions and move away from old patterns and experience new adventures.
For all things astrology, check out our Psychic Source Astrology Guide. Learn even more about the planets and how they impact your life.

Love Tips for Every Zodiac Sign – February 2022
To help you make the most of the aspects of this month, here are some tips: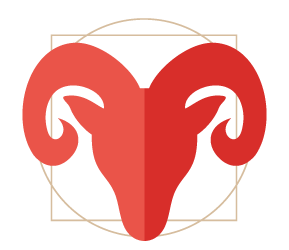 Aries (March 21 – April 20)
February brings on the mercurial charm in Aquarius, making conversations witty and fun. You will also be extra charming under the full moon in Leo creating the perfect opportunities for romance.  However, avoid overindulging during Jupiter in Pisces since too much of a good thing can impact your energy levels, especially when Mars is chilling in Capricorn. Take advantage of February to improve communications and enjoy some responsible date nights, meaning do not overeat or drink.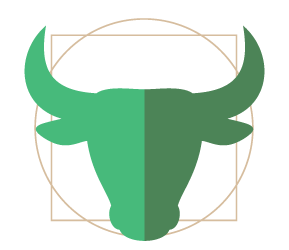 Taurus (April 21 – May 20)
While Mercury sits in Aquarius you may find yourself sharing a bit more than usual, which can create uneasiness. In addition, Jupiter in Pisces will also make you feel a tad riskier and less restrictive, giving you an urge to express things you normally keep to yourself which can be refreshing and useful. During the full snow moon in Leo, take the time to enjoy things you normally don't, even if it feels awkward.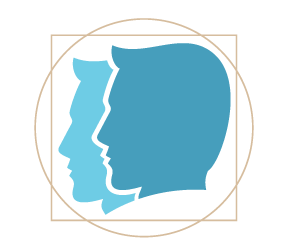 Gemini (May 21 – June 20)
With Mercury in Aquarius, you are in your element and fully charged to be the life of the party with your charm and seamless wit. You may find yourself able to entice just about anyone, yet you restrain yourself with the aspects of Mars in Capricorn.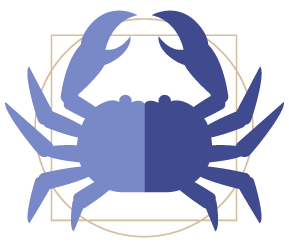 Cancer (June 21 – July 21)
During the beginning of the month you may be dealing with some left over residue from last month's retrograde in Venus, as well as some communication snafu with Mercury in retrograde until February 4. However, Mars and Venus in Capricorn though a bit challenging, does has a soothing impact on you, allowing to regain some momentum in your love connections. You will find that as the month shifts from Aquarius to Pisces, you will be in a love bubble. Leo's full snow moon will heighten your charm with your partner and if single it can be a great time to connect with potential lovers.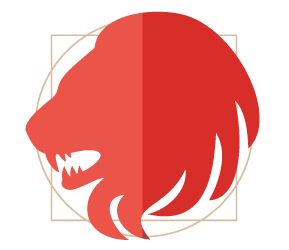 Leo (July 22 – August 21)
The full snow moon in Leo is one of the luckiest periods on February 16 for you since the moon ignites your natural prowess.  As the month begins with Mercury, Saturn, and Sun in Aquarius, you will find the energy to get things in order and complete some goals. It's also a good time to reach out to loved ones who may need extra attention.  As the month approaches the Sun in Pisces, take time to pamper and nurture yourself, especially if you have been busy.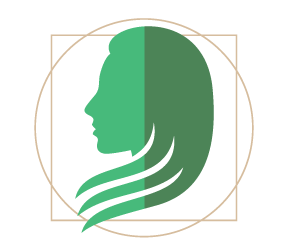 Virgo (August 22 – September 21)
The start of the month may be a bit frantic, with Mercury being in Retrograde until February 4. As the dust settles after the retrograde, the transits in Venus and Mars in Capricorn create a nice harmonious aspect that allow to you to enjoy cozy romantic snuggles, or at least not feel so extremely drained. You will find a nice pace that will get you through the talkative cycle stirred by Mercury and the Sun in Aquarius.  After the exhilarating full snow moon in Leo, you have the romantic energy of the Sun in Pisces, adding a much-needed luster into your love horizons.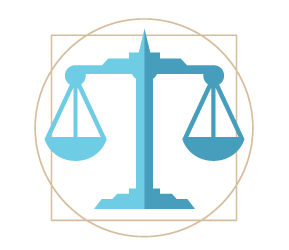 Libra (September 22 – October 21)
The transits of Venus, Mars and Pluto in Capricorn are squaring the Sun in Libra, which places a lot of restrictiveness and seriousness on an otherwise easy-going sign.  Though both Capricorn and Libra can be fiercely independent and ambitious, Libra is a lot more flexible and easier going by nature. However, the aspects are ideal for stabilizing relationships, especially those that have been on the fence. The full snow moon in Leo ignites the slow-moving Mars in Capricorn, creating an ideal romance night.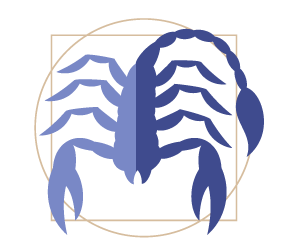 Scorpio (October 22 – November 21)
Venus and Mars in Capricorn is conjunct to the Sun in Scorpio, giving this your sign the steady energy to achieve its goals during the month of February going into the beginning of March.  However, be careful in the area of communication since you may find yourself being misunderstood and judged harshly during Mercury in Aquarius transit.  The full Moon in Leo is squared Sun in Aquarius, which can intensify things for you.  However, as the Sun enters Pisces on the 19th, which is only a few days later, you will enjoy a more relaxed and easier time, especially when it comes to dealing with others.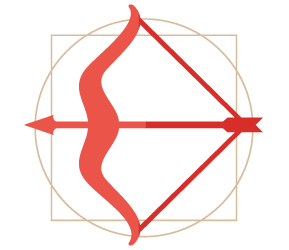 Sagittarius (November 22 – December 21)
In February the aspects of the Sun and Mercury in Aquarius caters to your bold nature and keeping ready to engage with others in true style.  The Sun in Sagittarius conjunct to Venus and Mars in Capricorn, heightens your adventurous nature with confident, making you ready for love, yet keeping your changeable temperament at an even keel.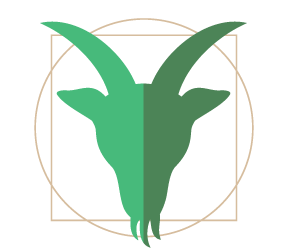 Capricorn (December 22 – January 19)
As February approached, your Venus and Mars aspects keep you grounded and levelheaded, as well as fairly disciplined; you maintain your focus, even in the ever-changing arena of love. The aspect in February to be mindful of is the full Moon in Leo since it squares the Sun in Aquarius, which can create conflict with others who want to engage in overindulgence and may not understand your level of discipline. Its OK to be generous, but don't indulge when it goes against your better judgment.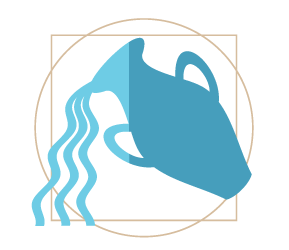 Aquarius (January 20 – February 18)
The Sun in Aquarius allows you to feel on top of your game.  February arrives with your Sun, Mercury, and Saturn in Aquarius, giving your sharp mind the clarity and sharpness that makes you a legend. This is a great month to write down your goals, especially those related to the ideal relationship. Ask the Universe and you shall receive.  Some challenging aspects of this month are felt around the Full Snow Moon in Leo since it squares the Sun in Aquarius which simply means take care not to overdo it by simply pacing yourself since you don't need to burn out.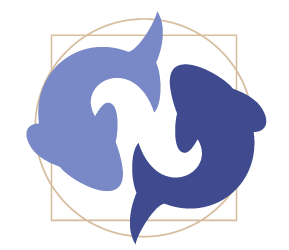 Pisces (February 19 – March 21)
The month begins with the Sun in Aquarius, shifting on February 18 into Pisces. The aspects this month that bring you the most advantages are Jupiter, Neptune, and the Sun all in Pisces.  The key in managing these aspects is to maintain a level head and avoid overdoing it since Jupiter increases desires and Neptune diminishes logic. Jupiter in Pisces brings enormous luck and opportunity, while Neptune brings insight, even if things seem illogical.  February lends itself to a fun and romantic period that continues into the month of March.
Monthly Love Tips Provided by Psychic Minerva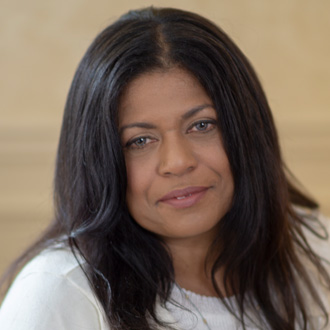 Get a Reading with Minerva x3180
About the Author
Minerva is a skilled Psychic, Tarot reader, Intuitive Coach, Interfaith Minister, and Reiki Master with a Degree in Psychology. She has more than 35 years of working as an intuitive coach and a psychic reader. Minerva, a Native New Yorker who enjoyed a career as a therapist and metaphysical teacher for over 30, has retired and is now devoted to doing psychic readings and writing. Minerva's intuitive skills and experience as a therapist provide her with a solid background for exploring various heart and soul topics with compassion and deep understanding.