---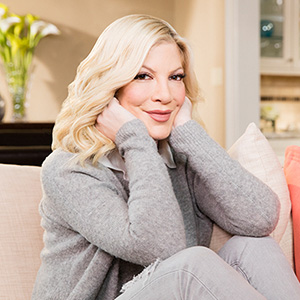 "Kindness is not just a word. It's a full-time job."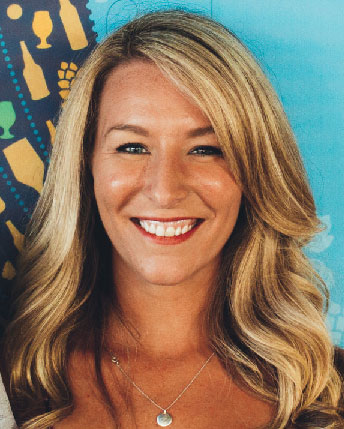 by Jessica Horvath
-Staff Writer
"Kindness is a language which the deaf can hear and the blind can see." ―Mark Twain

When I last spoke with our lovely spokeswoman, Tori Spelling, we chatted about the importance of kindness. Being a celebrity usually means spotlight, drama, paparazzi, packed schedules, and sleepless nights. It's enough to make the average person's head spin, so you can imagine how hard it is to find the motivation left to spread kindness, let alone dedicate time to the lives of strangers.

But Tori never ceases to amaze me.
In the wake of our
Psychic Source Kindness Initiative
, where we donate 1% of every purchase to each customer's pre-selected charity, we wanted to get Ms. Spelling's take on the topic. Of course, it's important to her—most are not immune to the magic of kindness—but how does someone with such an insane schedule practice compassion daily?

"Kindness is not just a word," explained Tori, "It's a full-time job. You don't choose to act kind in certain situations—you ARE kind, as a state of being or way of life."

Admittedly, sometimes that's easier said than done. But her advice is to always look for the bigger picture and outcome: "Always remaining positive even when it's hard is what grounds me in moments of darkness. We are constantly being tested. The only way you can ever evolve and love life to its fullest potential is by remaining true to your heart. That will always outshine anything else."

Needless to say, Tori wasn't budging; there's never a moment when it's acceptable to be unkind. (OK, unless someone cuts you off in traffic… kidding of course!)
Not only does Tori recognize the profound importance of kindness as a state of mind, she's also actively immersed in charity work for multiple organizations. For the last 15 years, she's been the celebrity ambassador for
Much Love Animal Rescue
. "It's a charity near and dear to my heart. Before I had so many babies I had fur babies. I always have supported animal rescue work. Currently we have four dogs, two of which are from Much Love." She also works with
Gentle Barn
,
Miracle Babies
,
Baby2Baby
, and
Los Angeles Family Housing
.

Specifically, Ms. Spelling wishes that Miracle Babies received more attention from the public. She can relate because she's been in their shoes.

"With my high-risk pregnancy with Finn, we didn't know if either of us would make it. It's a true miracle that we did! We've learned so much about other high-risk pregnancies and what these women go through. It's such a scary time. We wish more people would support these mamas as we plan to!"

The important part is making it happen and taking action. We must continue to show our support and spread the word to help those who need it most. Tori fervently agreed, "We are a call to action generation. We need to set the example for our kids and future generations. Clarity mixed with acceptance, kindness, and action will lead to evolvement for mankind."
Whatever causes you're passionate about, get involved and be a part of something bigger. The Psychic Source community places a strong focus on positive outcomes, mental and emotional health, peace, child abuse, and animal welfare. Our Kindness Program currently donates to
Futures Without Violence
,
The National Center for Housing and Child Welfare
, and
Paws With A Cause®
. Naturally, Tori has a soft spot for the National Center for Housing and Child Welfare because it speaks to her as a mom raising five children.
Share This Page
---
Leave A Comment
You must be logged in to leave a comment. click here to login
Comments