2021 Hunter Moon - Discover Your Autumn Blessings by Psychic Suzi
Published Date 10/20/2021
Category: Astrology
---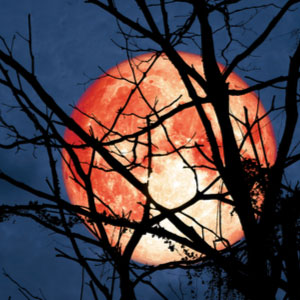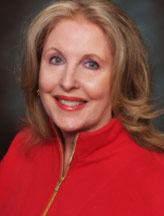 Get a Reading with Suzi x8046
The 2021 Hunter Moon takes place on 10/20/2021. It brings special blessings of the Autumn Harvest. It is at 27 degrees Aries and points to the importance of freedom independence and new beginnings. Around this full moon you can expect issues to definitely start coming to a head. Watch for important turning point events and people that will push us forward. A time clock is ticking to conclude old projects/situations or to start a new path. Take a cup of courage and step forward to claim your autumn bounty.
Look up your sun sign and rising sign (by minute of your birth) and discover your Autumn bounty.
Air Signs:
LIBRA: Harvest Moon blessings arrive with important contracts or new beginnings that smile at you. If a relationship has been unstable, it is time to start over with a new perspective. 
AQUARIUS: Harvest Moon blessings bring the chance to repair misunderstandings and disagreements with siblings. If you are a creative writer, start that novel you've always dreamed of.
GEMINI: Harvest Moon blessings come from friends that could help you reach out to fulfill career dreams. Unexpected energy is a gift even if you are unsettled by a sudden turn of events. Luck is smiling at you!
Water Signs:
SCORPIO: Harvest Moon blessings come to you with improved health and overall stronger body energy. Ready for a new job?  It is just around the corner.  Keep the faith and move forward with confidence.
PISCES:  Harvest Moon blessings bring long awaited improvement with your income. Your self-esteem will get a boost.  Smile, you've earned this!
CANCER:  Harvest Moon blessings bring kudos for a job well done. Your public persona is rising, use it to give you a leg up as you move up the corporate ladder. Important people are watching… it's all good.
Fire Signs:
SAGITTARIUS: Harvest Moon blessings bring luck which is the wind at your back at this time. Home & family or heritage bring a surprise from the family tree.
ARIES: Harvest Moon Blessings are in your sun sign, so this has extra magical energy to make dreams come true. Know who you are because it's time to start blazing your own path.  The adventure ahead will help you bloom into a better person.
LEO: Harvest Moon blessings are letting you raise up and help others as the teacher in your soul steps forward. Don't put off a trip to see family at a distance as it will warm your heart and spirit.
Earth Signs:
CAPRICORN:  Harvest Moon blessings bring luck to you with real estate. If you are thinking of buying or selling, it is time to step up and make a choice. It is also time to let the past go and believe in a positive future.
TAURUS: Harvest Moon blessings come to you from the unseen world. You know it is time to change your daily routine to work better with what you want to do next. Trust the signs and your intuition and get going… it is all good!
VIRGO: Harvest Moon blessings come in the area of a windfall. Either big or small, it's a gift to help you keep your money matters more balanced into the new year. This could be a refund, a tax check or even a small gift from a friend. The angels are smiling on you... don't worry so much!

For even more, discover how Astrology can impact your life year round with our Free Astrology Guide.
Share This Page
---
Leave A Comment
You must be logged in to leave a comment. click here to login
Comments