Updated: February 3, 2023
by Psychic Source
Predicting the New Year: What Does 2023 Have in Store?
The start of a new year is always exciting. January bubbles with the thrill of the unknown, hope for the future, and resolve to be better. As we ring in 2023, what awaits us in the new year? To find out, we surveyed 1,000 Americans about their New Year's traditions, predictions, and hopes for the coming year.
Key Takeaways
Over 80% of Americans participate in a New Year's superstition.
Searches for "psychic reading cards" are up 1,285% in 2023.
85% of Americans believe in psychic phenomena.
Millennials are most likely to have psychic abilities, according to psychic assessment test results.
Self-proclaimed psychics scored 22% higher than those who didn't claim to possess some sort of psychic abilities.
A Hopeful 2023
The new year has officially begun, and many of us see new possibilities ahead. As the past year fades away, what hopes do Americans have for the next 12 months? What traditions do they engage in to turn their wishes into reality?


Our survey indicates that Americans are anxious to discover what the new year may bring. Over the past year, Google searches for "psychic reading cards" have gone up 1,285%, while searches for "horoscope psychic readings" rose 400%. We also found that many Americans perform New Year's superstitions to help manifest their hopes and dreams for the future.
A Hopeful 2023
Over 80% of Americans participated in New Year's superstition.
What New Year's Superstitions

did you participate in?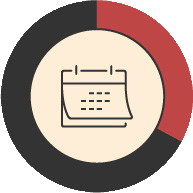 33%
Started a new calendar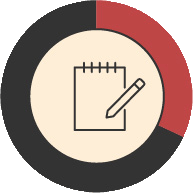 32%
Wrote wishes, hopes, & dreams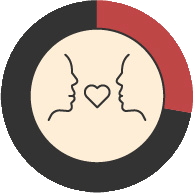 28%
Shared a midnight kiss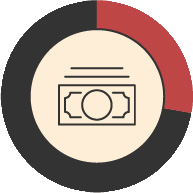 28%
Kept extra cash in wallet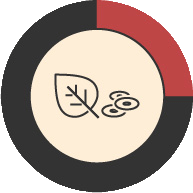 25%
Ate collard greens & black-eyed peas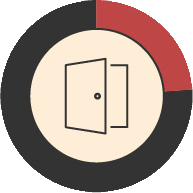 24%
Opened doors at midnight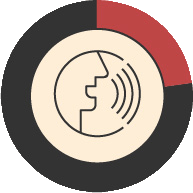 23%
Made some noise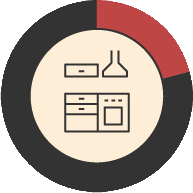 28%
Filled kitchen cabinets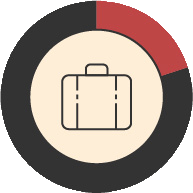 23%
Carried an empty suitcase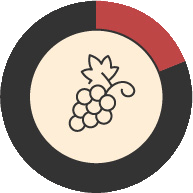 28%
Ate 12 grapes at minight
What is your number one

New Year's Prediction for 2023?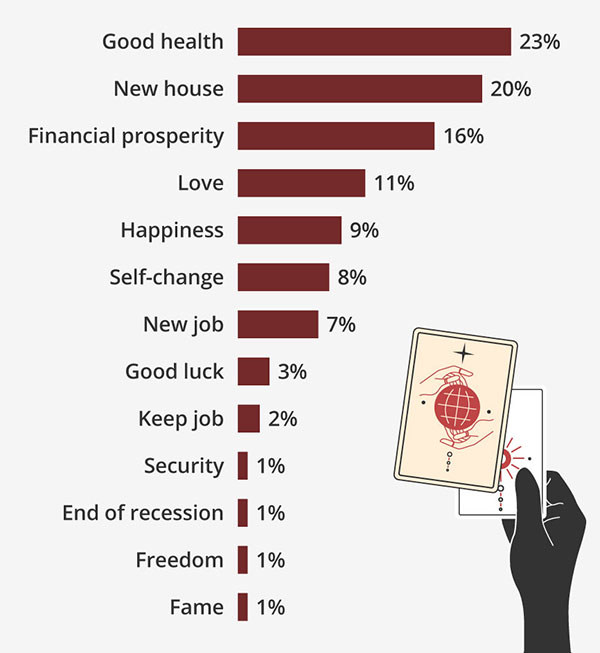 In addition to peeking into the future, over 80% of Americans participated in a New Year's tradition or superstition to make their 2023 wishes come true. Starting a new calendar was the most popular tradition (33%), closely followed by writing down one's wishes, hopes, and dreams (32%). But many engaged in more unique superstitions. To increase luck in the new year, 25% of respondents ate collard greens and black-eyed peas, 24% opened their doors at midnight, 20% carried around an empty suitcase, and 19% ate 12 grapes at midnight.
As for what they wished for, almost a quarter of Americans wished for good health, another 20% wanted a new house, and 16% hoped for financial prosperity. Given the recent pandemic, competitive housing market, and economic recession, it's no wonder these wishes were at the top of so many lists. Surprisingly, only 11% of people wished for love and just 9% for happiness. Perhaps many believe that good health, a nice home, and financial security will bring love and happiness without the need for extra wishes.
An Optimistic Future
The past few years have not been easy. But as the days press on, a new year brings fresh hope. With 2023 underway, Americans want to start the year with more clarity and security. From getting psychic readings to turning the page on a new calendar to eating grapes, traditions and superstitions are being put to the test. If we're lucky, they'll work; our wishes will come true, our resolutions will be kept, and this year will be better than all the ones before.
Seeing Beyond the Senses
We use the five senses of touch, taste, hearing, smell, and sight to interact with the world and make sense of what's around us. But what about a sixth sense – extrasensory perception (ESP), otherwise known as psychic abilities? How many of us can see the future, sense what's to come, communicate with the beyond, or know what someone else is thinking?
To find out, we surveyed over 1,000 Americans about their belief in psychic phenomena and whether they believed themselves to have psychic abilities. We then tested the participants using the Zener Test and compared their self-perceived abilities with their actual psychic abilities. Keep reading to explore the relationship between self-perception and genuine psychic abilities.
Intangible Perceptions
The mind is a powerful thing; how you perceive yourself can affect what you're able to achieve. If you believe yourself to possess such powers, does that make it true? Let's find out.
A World Beyond Ours
The belief in psychic phenomena has increased with each generation, along with the self-perception of psychic abilities. While, in actuality, natural psychic abilities are rare, the growing belief in supernatural powers may mean that more people will recognize their abilities and work to develop them. As more and more people embrace their gifts and share them, we can all live with more clarity and a greater connection to the world beyond.
Methodology
We surveyed 1,008 Americans regarding perceived psychic abilities. To measure their psychic potential, we administered the Zener Test to respondents. An above-average score (eight or more correct answers) is statistically significant and would suggest psychic ability.
The mean age of Americans was 40 years old. Among them, 55% were male, and 45% were female. The generations surveyed were Gen Z (26%), millennials (27%), Gen X (26%), and baby boomers (21%). To help ensure that all respondents took our survey seriously, they were required to identify and correctly answer an attention-check question.
About Psychic Source
Psychic Source is your most reliable source for psychic readings. We make it easy to access accurate and compassionate psychics via video, online, and phone readings.
Fair Use Statement
Do you know someone who believes they have psychic abilities? Feel free to share these findings for noncommercial purposes, but please provide a link back to this page.