So You Wanna Cleanse Your Aura? Try This! by Psychic Lily
Published Date 9/15/2019
Category: Health & Wellness
---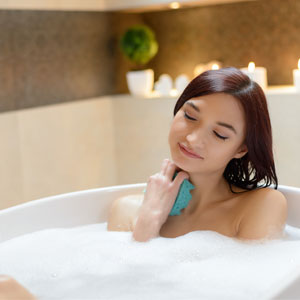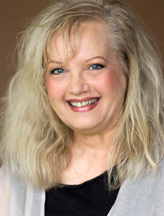 Get a Reading with Lily x7782
A question I am frequently asked by the customers I speak with is: "How do I cleanse my aura or energy field surrounding my physical body? Well, fortunately, it's as easy as eating pizza pie. It's not complicated at all! We all have our daily routines like brushing our teeth, taking a shower, and putting on deodorant. One hygiene that we may ignore is a bit more "subtle." It has to do with cleansing our aura of negative energy.

The aura, just like all physical forms, can be neglected. This leads to all sorts of problems, not to mention mood disorders like depression and anxiety. The solutions are simple and most effective. I am happy to share my list of…

4 Ways to Help Cleanse Your Aura:

1- Try Crystals! Place crystals around your window sills and around your bed or place you sleep. Once placed, negative energy cannot enter these areas. Be sure to wash your crystals with mild soap and water once a week. The crystals are derived from the earth element and are very grounding.

2- Try Smudging! For centuries, Smudging has been used to remove unwanted and stale energies in homes, offices and around physical bodies. To use: Light a small bundle of sweet white sage and rotate the sage in circles around your body or desired area. The unwanted energies will instantly dissolve. Be sure to open your doors and windows for the complete circulation of the sage. Smudging is from the fire element and instantly purges and clears your aura.

3- Try Sea Salts! Take a sea salt bath twice a week. Pour three cups into your bath water and soak for 20 minutes. Not only will unwanted energies disappear, you will feel calm, centered and reborn. Yes, reborn from just one Sea salt bath! Sea salts are derived from the earth and water elements and, again, leave you feeling stable and productive.

4- Try Taking a Walk on the Wild Side! Take a walk in the forest, in the desert, or on the beach and allow your feet to feel the soothing impact of the earth beneath your feet. When you connect with the earth's sand or soil, all unwanted energies fly right through the moisture particles of the air and straight into the Sun's electric rays leaving your aura refreshed and invigorated. The walk incorporates all four elements of earth, wind, water and fire - the perfect alchemy to restore your aura to a balanced state of health and harmony.

Albert Einstein proved that humans are composed of all the universal elements that include: Earth, Air, Water and Fire and that humans do not die but simply change form. By cleansing your aura daily, you will start anew and shimmer like the celestial stars in the Arora Borealis!

Love and Only Love to you all,
Lily



For over 30 years, Psychic Source has been providing you with the latest information and finest resources from experts in the field.
Share This Page
---
Leave A Comment
You must be logged in to leave a comment. click here to login
Comments