---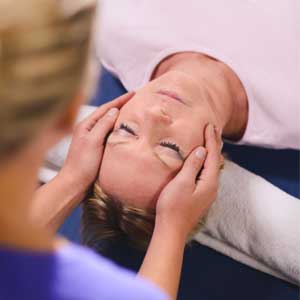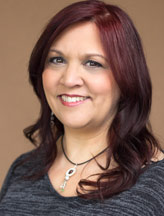 Get a Reading With Kali x7635
If you have been considering trying Reiki, please pay attention to your thoughts! This is the Universe's way of sending you a gentle message. It is time to start your journey into the world of the Healing Arts.

Becoming a Reiki practitioner yourself is a beautiful way to heal yourself and others. A Reiki practitioner has the ability, obtained through a series of attunements, to transfer life energy known as Ch'i or Ki for the purpose of healing, as much or as little as the recipient needs. These attunements are what sets Reiki apart from other forms of healing. Reiki is gentle and non-invasive. Attunements must be passed directly from teacher/master to student. The process of attuning through the three levels of Reiki is highly individualized.

The Three Levels of Reiki

Reiki is divided into three degrees or levels:
•
The
Level I attunements
are for self-healing and the healing of people who are physically present, direct healing. Generally it takes about 3 months to practice with energy and fully master Level 1, before moving to Level 2 training.
•
Level II practitioners
are given the ability to perform distance healings, healing for people not physically present. The attunements also add significant power to direct healing sessions. As part of the Reiki II attunement, three of the Reiki symbols are given to help with specific areas in your work. These are sacred symbols and are revealed to the person as they are attuned to them. It is good to have about six months to a year before taking Advanced and Master Level. These can be taken together or separately depending on the individual.
•
Reiki III
is the Master level, giving one the ability to teach. Two more symbols are passed on at this time and the healer's abilities are enhanced to an even higher level.

Many people ask if it Reiki can be taught online. The best results are from learning Reiki in person. The attunement process is very specific and hands-on, and there is quite a bit of interaction and practice on each other. This is key to the process of learning Reiki. Also, beware of anyone offering to attune you to all levels at once. This is definitely not beneficial.

Reiki attunement attunes you to the energies of Reiki and its symbols. The attunements open your hands' chakras as well. Attunements last a lifetime, especially if you use them often. Although it is not necessary, many practitioners and Masters choose to get attuned again.

The Reiki symbols are sacred symbols and should only be passed on to the person being attuned to them, which is I have chosen not to include them here. They are not designed to be out in the open or shared with people who are not attuned to Reiki as they would not know how to use them properly. Symbols can be invoked when a person needs them in order to clear and heal blockages in the physical, mental, and emotional bodies, as well as the etheric body. They can also be used to clear spaces and situations. Reiki can be used for all areas of life and it can only be used for the highest good.
One last thing to keep in mind. Reiki in itself is an intelligent energy. Some people feel a need to discuss the exact nature of why they feel they want or need a Reiki Healing or to become a Reiki practitioner. You don't need to have a specific reason for trying Reiki or studying Reiki; just pay attention to the gentle message urging you forward. A skilled Reiki Practitioner will call in his or her Reiki guides, Spirit guides, and Angels to guide them to go where the energy is needed. There are never any mistakes and a practitioner can never send too much or too little.
Reiki energy will always go where it needs to go!
That being said, be ready for your Reiki Session with an open mind and open heart, and most of all, enjoy the process!
To learn more about Reiki Energy and other related subjects, please visit our new Energy Healing Guide.
Share This Page
---
Leave A Comment
You must be logged in to leave a comment. click here to login
Comments