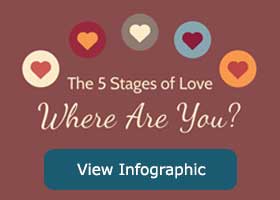 Love Psychic Readings from Psychic Source
---
In this video, our Love Psychics talk about how a love psychic reading can help resolve fears, uncertainties and doubts about your relationship
Become a new member today and get our special introductory rate:
As low as $1 per minute
Become a Member Today!
About Love Psychic Readings
Romance. Compatibility. Marriage. Fidelity. These are some of the topics that come up most frequently in psychic readings, and this is why many of our gifted Advisors offer in-depth, detailed love psychic readings devoted exclusively to this crucial area of our lives.
A psychic love reading is not different from other types of psychic readings in its form, but it is very focused in its content. So, for example, you may choose one of the many different types of readings, from Tarot or cartomancy to angel cards or past life readings – and any one of these can become a love psychic reading, as long as you tell your Advisor that this is what you want, and as long as you focus your questions on related issues.
So why would you choose a love psychic reading instead of a more general reading that can include both love-related and other topics? The answer is simply the way you feel about the issues. If you are obsessed with a particular person and need to resolve your feelings for him or her; if you are in a tumultuous relationship that is taking up all your energy but not giving you what you need; if it's been too long since you've been deeply in love and you can't stop thinking about the emotional emptiness in your life – in all of these instances, love issues are dominating your mental and emotional awareness, which means a focused psychic love reading might be just the right approach.
Love psychic readings can also be extremely helpful in pin-pointing causes for emotional turmoil and in defining a clear path toward peace of mind and fulfillment. For example, you may feel distracted at work, irritable with your kids, and dissatisfied with your close friends. But the root cause of all the discontent may be issues that you're having with your partner. A psychic love reading zeroes in on the core relationship, which in turn helps you to see many other aspects of your life more clearly.
The deepest insights and learning in psychic love readings tend to occur when you ask open-ended questions that leave room to explore multiple aspects of the issue. For example, asking "Does John love me?" may not be as helpful as "Is the way I'm approaching my relationship with John likely to lead me to the type of loving relationship I'm looking for?" Often the Advisor in a love psychic reading can help you focus on those questions that will lead to the most helpful discoveries.
Psychic love readings can be very personal and very intense. Our gifted Advisors have extraordinary skills in listening, supporting, understanding, and guiding you through all the emotions you might experience. If and when you're ready, a psychic love reading can be one of the most satisfying psychic experiences you'll ever have.
---
---