---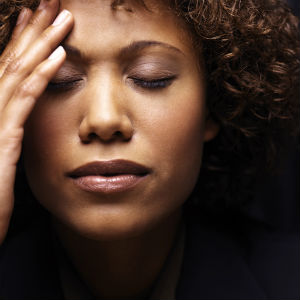 The majority of my relationship tarot readings are with people who are in a love triangle. Two of the three people call me. Either the new girlfriend wanting to know why her boyfriend is still texting and calling his ex-wife or the ex-wife wanting to know if her ex-husband still loves her.

The only person who doesn't call me is the power person of the triangle…AND with good reason. He [or she] has all the power, or, the drama and has an attachment to the excitement. The evidence is clear. Try to pull away from the power person and he will show you more affection than you've ever seen. Be loving towards the power person and he'll ignore you like the plague.

Staying in a love triangle and not being happy about it only serves the power person.

Question: Why are you still in this toxic relationship?

Answer: You are as addicted to the drama of the love triangle as the power person. Oy! No one wants to hear that. But it's true in most cases. The solution is to be honest with yourself and face this addiction the same as any other vice. Go Cold Turkey and remove yourself from the relationship. That is the only way the healing will begin.

Replace the time you spent aching in the triangle with enjoyable habits; nature, meditation, yoga, readings, arts, crafts, sports. Whatever you do, don't spend your time re-living the drama by talking it over and over with people. Get out, stay out and start living.
Pain will soon be replaced with pure joy. You will feel better about yourself. The lethal time in the triangle will be replaced with healing and love that will set you on the path to beautiful relationships.
Need a helping hand? Call Sandra today!
by Sandra x8688
Share This Page
---
Leave A Comment
You must be logged in to leave a comment. click here to login
Comments