---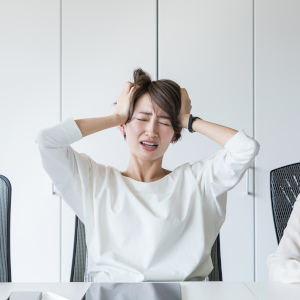 Another Mercury retrograde is upon us, and the mere thought of this famously disruptive cosmological event might send you into a mild state of panic. Before you start worrying about what misfortunes could happen, however, find out how best to approach this troublesome time. Discover what to do and what not to do during Mercury retrograde to avoid bad luck.
Don't Start Something New
Each time Mercury orbits past Earth, the smaller planet appears to be spinning backward rather than forward. As a result, moving forward with new projects, fresh contracts, or innovative ideas can easily backfire during Mercury retrograde. To avoid a bad beginning or initiating a poorly thought out plan, don't start anything new at this time.
Do Rethink Existing Agreements
Starting something brand new isn't likely to go smoothly as Mercury passes by, but that doesn't mean you can't rethink your existing plans. In fact, Mercury retrograde is a smart time to reevaluate and propose changes to your current situation. Renegotiate your upcoming raise, rethink your quarterly business plan, and strive to complete what you've already started.
Don't Make Major Purchases
Moving forward with a big purchase, such as a home, a new car, or an expensive piece of jewelry typically takes planning and budgeting. Before signing on the dotted line, consider the timing of any major purchase, too. Take care not to move forward with a big buy during Mercury retrograde, as you could encounter snafus, miscommunications, and other misfortunes.
Do Revamp and Redecorate
Although you won't want to buy anything new during this cosmological event, it's a great time to revamp what you already have. Since redecorating requires a shift backward, it lets you align your movements with Mercury's path. That means revising and renewing are much less likely to introduce adversity or bad luck into your life. Curious about when to prioritize renovation over new construction? A video psychic chat can help you get a handle on when Mercury retrograde is slated to happen and how long it could affect your plans.
Don't Expect Clear Communication
Whether you're talking in person, sending an email, or even writing a letter, communication is rarely clear during Mercury retrograde. Since Mercury rules all modes of communication, you're more likely to misspeak or include problematic mistakes when you try to get your message across. If you do need to communicate, make absolutely sure you understand what the other person really means before reacting.
Do Anticipate Delays
Since Mercury also rules travel, delays are almost guaranteed when the planet orbits by Earth. While you don't necessarily need to cancel all travel plans, you should add extra time to your schedule in case of delays, missed connections, or other unavoidable issues. Even if it's inconvenient, try your best to go with the flow to have the best experience during Mercury retrograde.
Concerned that the bad luck you've been experiencing goes beyond Mercury retrograde? Try a tarot reading to get answers to your most pressing questions.
Share This Page
---
Leave A Comment
You must be logged in to leave a comment. click here to login
Comments