Paw Prints on My Heart: Finding the Perfect Fur Baby by Psychic Dove
Published Date 4/6/2019
Explore More: Pets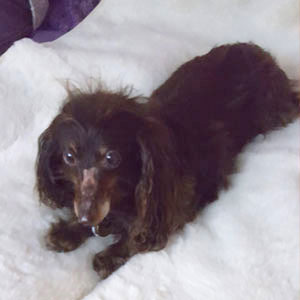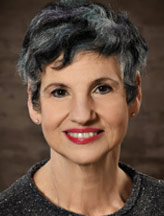 Get a Reading with Dove x9988
I was so ready to get a dog!

I had doggy doors installed in preparation for the arrival of a fur baby I had not yet found. Friends thought I was nuts.

"How can you install a doggy door when you don't know how big the dog is?"

Simple. I selected the smallest door available. If the dog couldn't fit in the door, it wasn't my dog.

I knew this because I had put in my order with the universe. This is called setting an intention. The key to achieving what we want is to set a clear goal or intention. Then turn it over to the universe and our higher angels.

The wish list included: female, under 10 pounds, no white fur (I wear a lot of black), hair that didn't shed everywhere, and a rescue who needed love. I wasn't set on a breed. As a child we had a Chihuahua and a Pomeranian. One dear friend had a Yorkie, and another a Dachshund. I loved them all.

The day finally came when I was ready to make my move. I connected to the local animal shelter web site. Lots of big dogs, lots of Chihuahuas, but one picture caught my eye. There she was, a sweet little long-haired Dachshund, with long curly haired ears. Her big liquid brown eyes looked up at me and melted my heart. 

I clicked.

Magically, I was transported to a Dachshund rescue site. There she was, along with an application for adoption (my college application was less complicated). I promised to get her spayed, micro-chipped, and be her forever home. An hour later the phone rang. 

"Do you want her?"

"Yes."

Two days later we met. Her eyes and ears were just as beautiful as the picture. The rest of her was a mess. She was a starved skeleton, her auburn brown hair was thin and patchy, her teeth were black and green, her breath was horrible, and her nose and tail were scared with burns. A strong wind could have blown her away. She was glued to the woman who had rescued her from the home where she was neglected and abused.

She spoke to me with terror her big brown eyes. 

"I'm terrified. I'm looking for my human and my forever home. Are you my human? Will you love me? Will you take me home and keep me?"

If I had known in advance what it would take to care for this small being, I never would have done it. How could I say no? The universe had given me everything I had listed in my intention, plus so much more. Putting a goal in writing is one of the most powerful forces in the universe. Like a runaway train – you can't avoid it. 

Before setting an intention, remember: Be careful what you wish for.

So began our wondrous adventure.

Find out her name and more when you return for "Learning a New Language" the second part of my 3 part series Paw Prints on My Heart.