My Chat Reading with Psychic Serenity
Published Date 3/5/2017
Category: Psychic Topics
---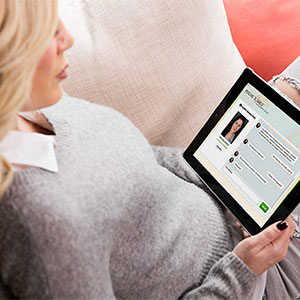 "Thank you Serenity for such an empowering reading!"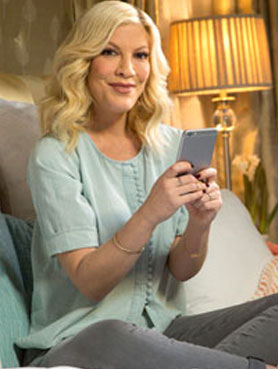 by Tori Spelling



I texted, "Hi Serenity, I've never done a session this way. Do I start with questions?" She replied:
"Yes, you can, though I have an idea of some of the areas you may want to talk about. But starting with your main question/s will be good."

I asked to start with family, and specifically, my pregnancy. I feel this pregnancy is very special, and this baby is not only special for me, but for my husband and all of my kids. Serenity noted that I am very deeply connected to him, and sees the pregnancy almost changing me from the inside. She also said he that has come directly to me and has chosen me, and in fact is going to be a very special person in the world. I have felt that way since I found out I was pregnant.

She then said that he wants a strong unique name that will reflect his strong unique personality - but also wants to have part of my family's name somehow maybe as the middle name. Funny that she brought this up because Dean and I cannot agree on a name. Dean has some he likes, but I can't decide. I keep thinking of names and touching my belly and realizing with each and every suggestion that it's not baby's name. We had planned on including a family name for his middle name, so this was good confirmation.

Serenity then said that all of my children have very special gifts and levels of awareness. I loved hearing that about my kids! Turning to my marriage, she said my husband and I are soul mates. He has given me permission to enter his heart and his whole being. Through this connection, Serenity said I can support him when he goes to a dark place, by raising his vibration from the lower base chakra energies of survival into higher spiritual energies. Serenity then said something really simple, but profound:

"Now I am going to say something that seems very simple. You will do this with 3 very powerful tools: your love for him, your desire for him to feel love, and your intention. Intention is desire plus inner strength. So what you do is you hold an intention for him to walk out of his dark place and come more to where you are. This is energetic alchemy – it's like a prayer because you can't force these changes in people. You can only encourage growth in others. By opening his heart to you as a soul mate, he has given you his permission to play this role in his life."

Then she turned her energy towards me. She told me that I have so many strengths and spiritual qualities, and that it's very important for me to dive a bit deeper into my spirituality in order to open up the depths of my creativity and heart space. All I could say was "Thank you!" I've always felt a spiritual awareness. I think for me it was just trusting my instinct and working on bringing that awareness to consciousness. She told me I am an innovator, much like my father. A visionary, someone with a particular place in the world a bit removed from the rest but also very much in the world. She sees me crossing into a role in my life after my son is born, where I am more in control of my career in a big way. She also saw 2 TV shows that I will end up producing by the end of this year. She couldn't have known I actually have 2 in the works so let's hope those are the ones she sees! And something being offered to me around a talk show. I love people and love connecting, and I would love to find an arena to be able to communicate and help their women! That would be amazing!
Thank you
Serenity
for such an empowering reading! And then I just knew... 2017 would be my year! So here I come!
Share This Page
---
Leave A Comment
You must be logged in to leave a comment. click here to login
Comments