Boats, Babies and Birds - My Pet Reading with Psychic Sonata by Tori Spelling
Published Date 8/23/2017
Category: Psychic Topics
---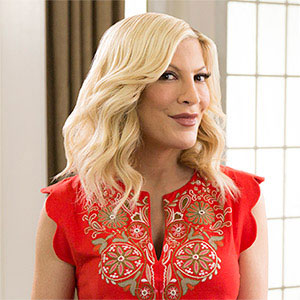 "I couldn't believe how accurate this reading was."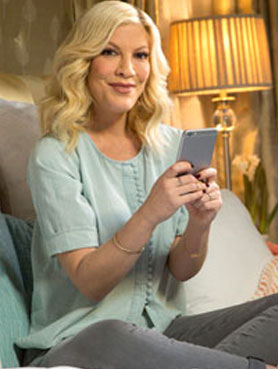 by Tori Spelling


I was so excited to get a pet reading from
Psychic Advisor Sonata x7581
. I'm a huge animal lover, I always have been since I was a little girl. We have many animals and all four of my dogs are rescues. I couldn't believe how accurate this reading was. Sonata read all four of my fur babies so on point to their individual personalities and revealed things only a mother would know, ha ha!

First, Sonata read my oldest dog Ferris. He is roughly 15, although in my opinion he still looks and acts like a young puppy. She immediately told me he is grieving his buddy and had asked her where that dog was. I told Sonata that he is referring to my pug Mimi La Rue that had passed 9 years ago. They were best friends. I miss her everyday too and this made me tear up.

Sonata told me that Ferris likes to dress up and wear things around his neck. She then referred to a dress. As it turns out, I used to dress Mimi in adorable pet dresses and I always felt like I never dressed up Ferris. Occasionally I would show him Mimi's dresses and he would get excited. A couple of times I tried the dresses on him and he got wild with excitement. I would tell my friends and they would laugh and say I had imagined that. Guess I was right! She went on to day Ferris has very sensitive ears that he wants to be rubbed, and that's true. Finally, Sonata said he would like a pet toy that resembles Mimi. I'm going to get him a stuffed animal pug to sleep with!

We next moved onto my dog Chiquita. Sonata said she was asking for bacon. I laughed out loud because she in fact is our "piggy" of the group. She's always seeking food, it's like her mission in life. Sonata mentioned that Chiquita lost a toy that she loved and has been looking for it. I could not believe how right on this information was. We have four dogs but Chiquita is the only one that likes toys. She loves plush toys and had a long red furry toy that she used to carry in and out of the house. In our last move, we somehow lost it. I didn't think she remembered it, but she does! After the reading, I immediately I went to the pet store and got her a new red furry toy. She was indeed so happy!

Last, but not least, Sonata read for my two smallest pups Daisy and Musso. She said they wanted a circulating pet water fountain and that all four of them wanted fleece beds. Sonata read that Musso has knee or kneecap issues. I told her that indeed he has a leg issue, he was born with a physically challenged back leg. He doesn't seem to notice and the doctor assured us he wasn't in pain. She told me that one of the dogs wants to ride in a stroller and one loves the car. Sonata knew that Daisy has bladder issues and that Musso gets constipation and craves carrots. Great information to have! Pets can't always communicate their needs and wants with us.

She then said she saw an African Grey parrot coming thru into my reading. I told her we don't have any parrots. I do love all animals though. Maybe some birds are coming into The McDermott household in the future?

Before we wrapped up, Sonata moved onto reading me. She saw me starring in a new TV show and that it would be a project "renewing something from the past." She asked me if that made sense and it does indeed. It's something I've thought about for a while. Stay tuned!

Sonata also saw that one more baby would be in our future. And, not the fur kind. I said "Really?" half surprised. We'll see. Will there be a sixth baby for us? Time will tell! She actually had more specific information on this possible pregnancy. She said I would be pregnant by Christmas and that the baby would be a dark-haired baby girl. Very specific! Lastly, she mentioned seeing a boat in my future.

Boats, Babies, and Birds... Oh My! Can't wait to track this reading!

Tori
Xoxo
Share This Page
---
Leave A Comment
You must be logged in to leave a comment. click here to login
Comments