4 Favorite Celebrity Psychic Mediums and Their Specialties
Published Date 1/14/2015
Category: Psychic Topics
---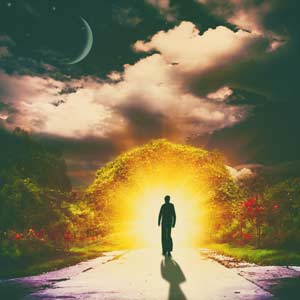 The only thing we love more than watching celebrities learn their future is celebrity psychics themselves. These are a few of the most popular celebrity psychics in the world.
Sally Morgan
Sally Morgan is known as Britain's Best-Loved Psychic. In 2007, she rose to fame on the television show "Star Psychic" and has since gone on to appear on many television shows and publish books. In 2005, Harvard University professor Gary Schwartz tested her psychic powers and he rated her one of the top five psychics in the world.
Serina is a Psychic Source medium who is available for phone psychic readings and online chats. Much like Sally Morgan, she has an extraordinary gift and she uses spirit guides and numerology to help her clients. She specializes in family, love, and relationships.
Michelle Whitedove
Winner of Lifetime's "America's Psychic Challenge", Michelle Whitedove has also been featured as a television and radio guest. She is an empath, clairsentient, clairvoyant, and clairaudient. She receives visions, tastes, sounds, and messages from the other side and relays them to her clients.
Psychic Source empath and clairvoyant Miriam also uses messages from the other side to help her clients grow and heal. Her subject areas of expertise include changing careers, embracing change, and finding love.
Lisa Williams
Lisa Williams gained fame from her television shows "Voices from the Other Side" and "Life Among the Dead". She also hosts a radio show every week, has published many books, and regularly tours internationally. As a psychic medium, she helps her clients find direction and their true calling in life.
At Psychic Source, Ben uses his psychic readings to help his clients cope with death, find love, and find direction in their lives. He realized he had a gift when he starting seeing spirits at 10 years old. Today, he uses his empath abilities to help people start down the right path in life. He believes that honesty is important, and he has a natural ability to be truthful without hurting feelings.
John Edward
Perhaps the most recognized and well-known psychic medium in the world is John Edward. He became famous through his stage performances, tours, television shows, and books. John showed his psychic abilities from a very young age. His family easily accepted his gift, and they encouraged him to grow and learn more about it. His uses his gift to help people gain comfort and find closure on those who have crossed over.
Likewise, Psychic Source clairvoyant and empath Ivy was also encouraged to grow with her gift when she was young. She comes from a family of healers and seers that stretches back through six generations. For 40 years, Ivy has used her gift to help clients gain closure and answer questions.
If you're interested in learning more about yourself or have lingering questions you need answered, contact these or any other Psychic Source mediums for an in-depth reading.
Share This Page
---
Leave A Comment
You must be logged in to leave a comment. click here to login
Comments