What to Do After Sending a Drunken Text by Psychic Mackenzie
Date 5/15/2020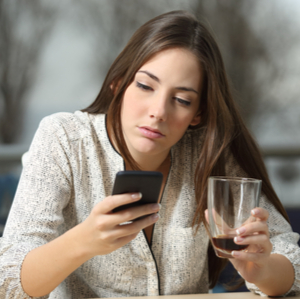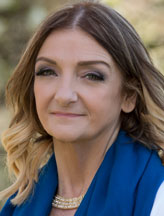 Get a Reading with Mackenzie x9602
Being no stranger to an occasional evening of consuming too much wine back in the day (hic), I'm encouraged to speak about something both by personal experience and from a spiritual point of view as well. Digging deep with angel guidance, I know that I sometimes too "cannot direct even my own footsteps". It's obvious that drinking has gone too far if your mind has blacked out to incidents that happen while drinking.

No one is perfect, still the ones who work on their imperfections are surely super-blessed.

How to Rectify Relationships after Drinking Too Much and Sending a Drunken Text
With alcohol being a "depressant" meant to moderate or relax, drinking too much can cause unintended pain when loose lips or actions make us feel unraveled and perhaps even unwell. But help is on the way from above.
Archangel Raphael
can help heal your cravings and guide you with more righteous self-control.
If you think you have am ore serious drinking problem, calling on angelic help is one sure thing that, combined with spiritual or other counseling, can give you the magnanimous power to succeed.

On the other hand, had you kept your mind completely clear, your conversation would have been a better form of communication. Now you fear you've lost it all. It's pretty obvious you feel bad or sorry but how can we rectify our reputation after leaving a drunken message or text? I can tell you it's not always easy, but there are ways to help.

Archangel Haniel - the Angel of Joy
What do you do when it's seemingly too late? How can we truly escape a drunken text? Do you even want to remember what was said? There's a lot of breath-holding the day after as you can feel quite insignificant and severely depressed if something happened while you were drinking that went horribly wrong.
Whether you're calling to speak to someone while drinking, texting or leaving a voicemail the communication is often painful to both parties. Yes, both. Calling on
Archangel Haniel, the Angel of Joy
, before you do any of this will certainly help to repair your own good energy.
The person that you have left the message for may have faced your anger or rage. Energy healing at that point is a must. They also may have faced other overwhelming emotions as they perhaps didn't intend to hurt you at all and are confused or sadden by your message. Your words may have pierced their heart like a knife.
You might even be justifying the feeling
they deserved to feel the same pain as yourself.

What person in reality wants to cut off their own arm or intends to truly hurt themselves? Lashing out at someone in a text (with or without previously drinking) is just WRONG! There are better ways to handle pain in ways that won't hurt you more than the ones you were angry with.

Don't lower your own standards to be angry or without a heart. If you've drunk texted already and or a person feels you've wronged them, a sincere apology will go a long way. It's a way to start the road to healing, but it may take time, so be patient. No one is perfect so forgiveness comes easy to someone living in the light.

This all may lead you to ask the question… "What was in the drunken text you sent Psychic Mackenzie?" All I can say is, let's keep the past in the past and focus on the future, lol. Cheers!