---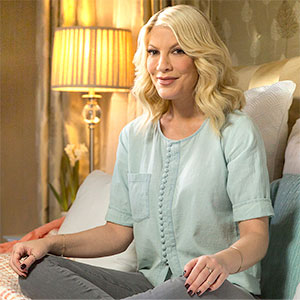 Tori describes her youngest son Beau as "an old soul who looks up at you knowingly."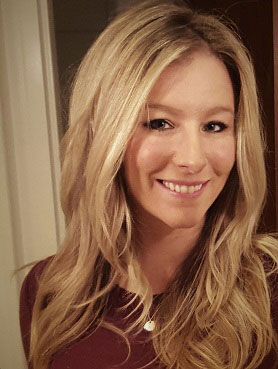 by Jessica Campbell
-Staff Writer
While Tori Spelling has proudly taken on the role of Psychic Source spokeswoman, she's also become a dear friend to us. Interviews and blog posts about her psychic readings have come together to help us tell her sTORI, and Tori and Dean's new baby boy, Beau Dean McDermott, is the beginning of the next chapter!

Ms. Spelling explained that before Beau was born, they weren't sure what to expect. Raising each of their children had been a completely difference experience. "We even warned our kids about what it might be like with a new baby around," she said.

Apparently, they had absolutely nothing to worry about, because Beau is a dream baby, or as Tori likes to say, "An old soul who looks up at you knowingly." She couldn't help but laugh about how good he is at his job (being a baby of course). "It's like he came out and said, 'Okay, here's the schedule I'm supposed to be on. Eat, sleep, poop, repeat."

Now to answer the question a lot of people have been wondering about: Where did they get the name Beau from?

After having four children with unique, beautiful names, Tori and Dean had a lot of pressure to land on a comparable name for their fifth. The excited mom said she was constantly searching and scouring the internet, exploring animal names, tree names, even gemstones, but the couple couldn't settle on a name. With their other kids, names just came to them when the time was right.

So they decided to wait until the day the baby was born. "When we see him, maybe we'll know," explained Tori. And guess what happened? As soon as the doctor pulled him out and held him up, it was as if the name Beau was written on his face. It came to her immediately—"It's like he told me his name is Beau. This name wasn't on any list I'd looked at!"

I immediately reminded Tori of her blog post about her reading with Psychic Serenity right before Beau was born. She wrote: "[Serenity] said that he wants a strong unique name that will reflect his strong unique personality - but also wants to have part of my family's name somehow maybe as the middle name. Funny that she brought this up because Dean and I cannot agree on a name."

At the time of Tori's reading with Psychic Serenity, Dean had been adamant that he didn't want to use his own name. Then when Beau came out, he immediately wanted to use his name as Beau's middle name—as if it just felt right. In a more recent reading, Psychic Moira explained that "this is acceptance" and that Beau gave him this. Tori couldn't agree more. "Beau is Dean without a beard," she laughed.
We've heard from Moira and Serenity that Beau is a special person in this world, and he's proven that since his first few moments out of the womb. The Psychic Source staff and Advisors are thrilled to have been by Tori's side during this journey, and we're all excited for their family's next chapter.


There's more to the sTori...

Tori recently enjoyed a reading with Psychic (and Astrologer) Moira, focused on her new family, along with a look ahead at the year for her career too. Click here to discover what the reading revealed!
Share This Page
---
Leave A Comment
You must be logged in to leave a comment. click here to login
Comments