---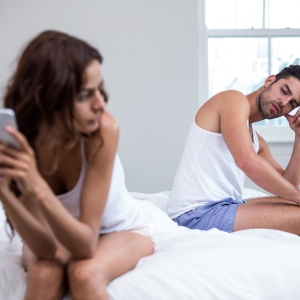 For many people, social media enables them to stay in touch with family and friends all over the world. While there are many positive aspects to social media, it can also come with some drawbacks. People can misconstrue your words and intent in posting a comment or sharing an article. As you engage with people and content on social media, you need to consider how it can impact your relationships.
A Source of Jealousy
There are two primary ways your social media activity can spark jealousy. First, the photographs and information you share can make friends jealous of your love life, home, family, and career. When a friend or family member is jealous of what you share on social media, it can create friction in your relationship.
The second way social media creates jealousy is when your significant other likes or comments on photographs or posts in a way that makes you uncomfortable. It never feels good to see your beloved writing a flirty comment on someone's Instagram post. If your partner's social media activity makes you suspicious, get an online psychic reading to sort out the situation before having a confrontation.
A Way to Grow Closer
While social media has the potential to expose inappropriate activity by your partner, it can also bring you together. Take advantage of private messaging to send each other romantic notes throughout the day. If you find an article or photo your significant other would appreciate, send it to him or her.
As for friends, social media is a great way to feel connected, even when you live in different parts of the world. Photos of family, celebrations, and significant milestones that you post on social media help you and your pals have glimpses into each other's lives. When loved ones fall sick or face a challenge such as depression, they may use social media as a means to seek support. Anytime you're uncertain how to comfort someone who's posting about a struggle on social media, ask a phone psychic for tips on the best way to reach out to your friend.
A Strategy for Healthy Social Media Use
To reduce the negative impact of social media on your relationships, you can develop some rules to follow. For example, you can commit to avoiding ex-partners on social media. It's also important to remember that your activity may be visible to others, so be careful what you like and the comments you make. If you wouldn't make the comment out loud in front of your significant other, then don't post it on social media.
Ultimately, you have to ask yourself why you're using social media. Are you trying to make other people jealous? Or do you want to deepen your relationships by sharing parts of your life through photos and updates? You'll feel best when you engage in activity that strengthens your connections to people who love and appreciate you.
Share This Page
---
Leave A Comment
You must be logged in to leave a comment. click here to login
Comments