---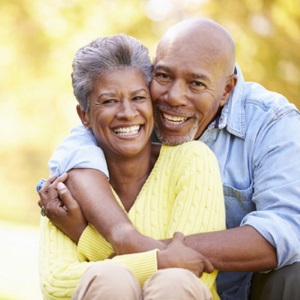 As the leaves crunch under your feet and the holiday season starts to approach, you might feel like it's the perfect time to cozy up with the one you love or start something with a new flame. Find out what's in store for your romantic life this November with love tips for every horoscope.
Aries
For Aries, feelings of tension stop your romantic side in its tracks at the beginning of the month. As November progresses, expressing yourself emotionally and physically will make your love life sizzle again.
Taurus
Taurus can look forward to building strong emotional connections in November. You'll grow closer to your partner as you strengthen an existing bond, or you'll pursue a potential connection with a fascinating new romantic interest.
Gemini
Geminis should do their best to set aside expectations this month. Past experiences don't have to dictate your future. When you don't let the past guide your present, you could open the door to a romance beyond your wildest dreams.
Cancer
The warmth and coziness of the holiday season will encourage Cancers to embrace love more readily this month. New relationships have the potential to move quickly, so try to stay grounded, even during this fanciful time of year.
Leo
At long last, circumstances align for Leos, and your partner or love interest is perfectly in tune with you. If you're uncertain about what the future holds for new relationships, phone a psychic to gain greater awareness.
Virgo
Virgos are in a giving mood in November, and your open and loving attitude is bound to attract new romantic interests. Make the most of this social time, keep your romantic options open, and enjoy this month to the fullest.
Libra
As a Libra, you're prone to taking relationships too seriously in November. Take a step back to reassess or take a cue from your partner about how to move forward. Just don't make any drastic or life-changing decisions quite yet.
Scorpio
As a Scorpio, you're known for your straightforward style, but good communication requires much more than verbal exchanges. In November, remind yourself that sincere actions and earnest body language can go a long way toward conveying your romantic interest.
Sagittarius
Sagittarius may be inclined to retreat in November, especially if you sense that your passions or commitments aren't reciprocated. Take the time you need to think relationships through, especially if you feel that loyalty or honesty is lacking.
Capricorn
The new year is still several weeks away, but Capricorns yearn for a new start in November. This may mean the pursuit of a new flame or a sign that it's time to inject intrigue and fantasy into your long-term partnership.
Aquarius
November offers a welcome stretch of stability for Aquarius, which gives you ample time to gain new perspective on your love life. Make the most of this constancy, and use this time to pursue deeper levels in a relationship that shows promise.
Pisces
If you've ever felt that your own harmful behaviors damage your romantic prospects, November is the time for Pisces to take stock. It's never too late to start anew, especially if healthier patterns take your relationships in more positive directions.
Whether you're single or in a fulfilling relationship, there's plenty in store for you this month. Get even more insight with an astrology reading online, and have your best month yet.
Share This Page
---
Leave A Comment
You must be logged in to leave a comment. click here to login
Comments