---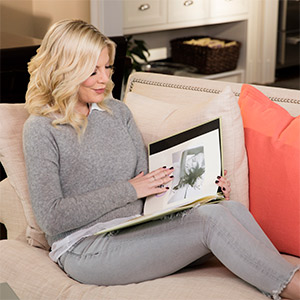 Robbin told me "my partnership with Psychic Source is no coincidence because my guides led me here."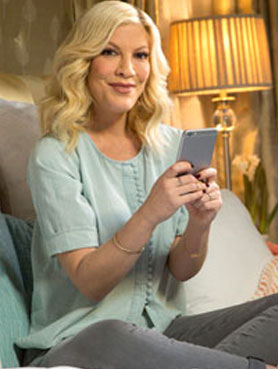 by Tori Spelling


May 16th marked my birthday, so to celebrate like I did last year, I decided to enjoy a reading from Psychic Source. This year I chose
Psychic Advisor Robbin x9341
to help me see what the next year holds.
I just had my 5th baby and am feeling very content in terms of my family. I started off my reading by asking Robbin what the upcoming year looked like for me career wise. Robbin said she saw two big career opportunities for me coming up that she literally called a
"reboot."
The first opportunity would be a scripted TV series, with the show
"Pretty Little Liars"
coming to mind. I said
"Really?
" because that was such a specific example. She said that's the type of show she saw and it would be me and two other females. I'm good with that, after all "Pretty Little Liars" is a super successful show that has run for numerous years.

Robbin said the second major career opportunity, which would come after January 2018, would be a producing gig. She saw some sort of partnership with Drew Barrymore and her production company. That would be amazing! Drew is a totally inspirational #bossbabe! Robbin called the next phase of my life a second breath. She kept seeing the words "rewards for time served" because my guides told her the next year would be MY year.
Robbin went on to say that my partnership with Psychic Source is no coincidence because my guides led me here. I believe that as well. Robbin also saw great things happening next year for my hubby Dean. She saw him acting in a movie on TV. She then said she was getting the initials LMN. That made sense! Lifetime Movie Network is where Dean and I originally met and fell in love 11 years ago when we filmed the movie
"Mind Over Murder."

Next, I asked her about each of my five children. She literally nailed each of my children's personalities. Robbin said that my oldest child, Liam, has great energy and that he is the most like Dean. This is totally true! She sees him being in or surrounded by the music in the future. She said Liam is sensitive and will always take care of us and summed him up as a "good kid." And, indeed he is!

Robbin then described my oldest daughter Stella. She said Stella is beautiful and her energy level is intense, all very true! She said Stella will always be passionate and will be a humanitarian. Robbin then got specific and said she saw Stella going into the medical field, but wasn't sure if it was human or animal related. She called her energy a beautiful storm and that Stella will always be career focused and will make her mark on this world. That's my girl!

We then moved onto my Hattie. She called Hattie's energy like my fathers. I found that to be interesting and very possible. Robbin called Hattie an observer and a deep thinker. Hattie would be the one to go into entertainment; acting or directing would be right up her alley. She called Hattie our little STAR.

Then we talked about Finn who was the baby of the family until Beau was born 2 months ago. She said that Finn is very traditional. Robbin saw him being a professional, maybe a lawyer. Robbin also said that family will be very important to him when he grows up, he has a big heart and will fall in love many times. Robbin was very fond of his energy and that Finn is an old soul. She confirmed what I have always believed that he "so wanted to be here" and that family is everything to Finn. She got Finn so completely, it made my heart smile.

Finally, Robbin spoke about my newborn, Baby Beau. She said that Baby Beau is unbelievably smart and that he will grow to outwit us all. That made me giggle, I totally get that vibe from him already. She said Beau is aware all the time and will ultimately know what will happen before it ever happens. I look forward to seeing if this transpires! I felt like everything she said about my children made perfect sense to me. Moms always know the soul!

Just as we were about ready to end the reading, I got an extra birthday surprise. I was thrilled when Robbin told me my Dad popped in. She described him as a shy, yet "quiet powerhouse." That was my Dad! She told me my Dad loves me and wanted me to remember where I came from and to watch out over the next year with my career. I can't wait to take charge. Here comes the "quiet powerhouse!"

Thanks Robbin for the inspiring and empowering birthday reading!

Tori
xoxo
Share This Page
---
Leave A Comment
You must be logged in to leave a comment. click here to login
Comments