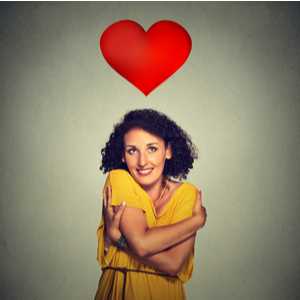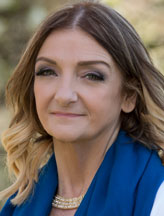 Get a Reading with Mackenzie x9602
We often talk about love at Psychic Source, but it's usually centered around loving others, from a significant other to family and close friends. Today we're going to discuss learning to love yourself first, and why you have to love yourself before anyone else can.  
Many people ask is self-love selfish? There's also a lot of confusion about what self-love is and how to practice it. I'm here to tell you, that if you're able to love others, then you can love yourself. 
Obstacles to Self-Love 
Learning to love yourself is one of the biggest tools we are given for success. But loving yourself doesn't always come naturally. For most people, experiences in life have paved the way to feelings of self-doubt versus self-love.  
It's all about perception. How we view ourselves is one of the most empowering mind tools we have in this life. Therefore, it's essential to have healthy boundaries that keep toxic people from damaging our self-esteem. Even those who profess to have self-love may still have doubt at times when others perceive them in ways they've never considered. Being open to honest feedback is healthy. But training your mind to remember who you really are will keep you in balance, especially if people with whom you associate tend to bring you down. 
When we work past the layer of others' negative perceptions of ourselves, we often encounter another layer of self-doubt we need to work through. These are our own negative self-perceptions that come from ways we feel we've failed ourselves. Have you made mistakes? We all have. Don't be hard on yourself. Are you kind to others? Then magnify that characteristic and be kind to yourself too. For most of us, it's easy to forgive others who show true remorse. We know the importance of genuine forgiveness and quieting the mind to let things go. It can be much harder to apply this lesson of self-forgiveness to our own shortcomings, but self-acceptance is essential for self-love.  
Why Self-Love is the Best Love 
Having love for yourself is not only necessary for you to feel happy but for others to love you and feel happy in your presence. You will attract others with your own genuine confidence when you truly can live a full and happy life on your own. When you imagine yourself being your 'other half' (big smiles), you can treat yourself as you wish for your prospective partner to treat you. It's time to approach life as a whole person looking to enhance your experience, rather than as half a person looking for another half to complete you. This is the power of self-love before a relationship. 
Self-Love Attracts Love 
When you love and care for yourself, others will care for you more when they feel the vibe of self-confidence and low anxiety. Have you ever visualized the most 'graceful of all creatures' man or woman, who does not get anxious over anything? How is it that some have the power of creating a feeling of peace? The answer is the profound realization of how crucial it is not to feel 'oppressed' and that comes with self-love. If you practice self-love and self-care, you will move through painful experiences with grace and self-acceptance, and others will gravitate toward you. 
Manifesting Self-Love 
Repeating things over in your mind has power, so if you close your eyes and allow yourself to repeat over and over again that you are empowered with self-love I assure you the quality of self-love and care will manifest more in your life. 95% of all behavior is ruled by what you "think," and the power of self-talk is immense.  What we practice saying in our mind will manifest into existence. 
If you don't quite know how to love yourself fully, a caring adviser will help you find all the reasons to magnify your positive qualities so you can love yourself more.