---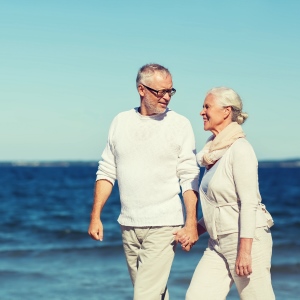 Will July bring fleeting summer love, or is something more serious on the horizon? Get an online astrology reading and learn what this red-hot month has in store for your love life.
Aries
At the beginning of this summer month, Aries are likely to feel like they're all over the emotional map, which is a sure sign that you're feeling strongly about someone special. Give into those loving feelings and enjoy the heart-pounding excitement to the fullest.
Taurus
Whether you're in hot pursuit of your latest interest or you're nurturing a long-term love, Taurus may have noticed something off lately. If you put a little extra effort into communication this July, you just might find that you're on the same sultry page.
Gemini
Geminis are no strangers to living double lives. In July, however, you're going to want to put that tendency on hold as you embrace that romantic opportunity you've had your eye on. Stop trying to do too many things at once and give that love interest your all this month.
Cancer
Those born under the sign of Cancer are known for thinking with their gut, and your intuition is spot on this month. Sense that your love interest wants to get more serious in July? You couldn't be more right.
Leo
If the summer isn't turning out as planned, July is the ideal time for Leos to take action. Whether your relationship has turned into a dud or you just haven't made any great connections lately, this is the month to turn things around with your fiery passion.
Virgo
Virgos seeking a romantic connection this summer are likely to find just that by doing what they love: getting social. Turn July into a month of yes by accepting every invitation and trying a little something new every day.
Libra
Life is all about balance for Libras, and it's up to you to find it in July. Things may not always go smoothly on the romantic front this month, but if you look for the silver lining, you just might find that your relationship with your significant other is deeper than you'd ever realized.
Scorpio
It's summer vacation season, and Scorpios are due for a break from regularly scheduled programming. This July, stop to reflect on how far you've come this year and make some much-needed adjustments to turn up the temperature in your love life.
Sagittarius
July may start off with a few romantic miscommunications, but Sagittarius will have plenty of opportunities to get things back on track. Plan an indulgent, romantic getaway at the end of the month to ensure that this summer month truly sizzles.
Capricorn
Capricorns are known for being forthright about virtually everything, and in July it's time to be straight about your love life. If you've been thinking about shaking things up, make it happen this summer, and your romantic interests will undoubtedly take note.
Aquarius
If you've been racing forward at full speed, July is the ideal time to slow things down a few notches. Your patience is bound to pay off later in the month when the sultry weather has you thinking about nothing but romance.
Pisces
Summer is the perfect time to plan some flirty fun, and you have plenty of ideas up your sleeve. Whether you're in a long-term relationship or you have a new romantic interest, you'll easily find a partner who wants to join you on your summer adventures.
From summer flings to red-hot romances, you'll want to make the most of this sultry month. With a psychic love reading, you'll know what's in the stars and how to make this July your most romantic yet.
Share This Page
---
Leave A Comment
You must be logged in to leave a comment. click here to login
Comments