---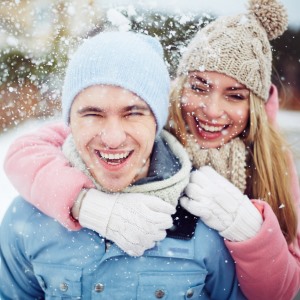 January is the time for new beginnings, and it's the perfect month to pursue a love interest or rekindle things with the one you love. Start 2017 off with a bang using these love tips for each horoscope.
Aries
As the new year begins, Aries are likely to encounter a few stops and starts, especially when it comes to romance. Take action to get what you want, but don't ignore the power of effective communication. A love tarot reading can help point you in the right direction.
Taurus
Deep discussions and surprising conflicts start the new year off for Taurus, but there's no need for concern on the romantic front. Your flexibility might surprise you, but it will pay off as you view your love interest in a newly-found passionate light.
Gemini
As Jupiter comes into view in January, Geminis might feel like they need to wrap up old relationships and start anew quickly. Rather than making abrupt changes, take the time to assess your romantic options carefully.
Cancer
Cancers feel the dramatic and destructive pull of Mars this month, but it's more important than ever to take a level-headed approach to romance. Practice patience and love in long-term relationships and think twice about pursuing new partnerships.
Leo
Leos are accustomed to bouts of fiery passion, but January has the potential to provide a steady stream of romance. Embrace it and see where these flames of love lead you and your partner.
Virgo
As the new year begins, Virgos will quickly learn that patience is a virtue. You might not be in sync with your romantic interest at the start of the month, but if you stay open to the possibilities, you just might love what you discover.
Libra
Libras are prone to weighing the positives and negatives and agonizing internally over the results. Rather than looking inward in January, open up and share your passions with the object of your affection. You might be surprised by the sizzling connection.
Scorpio
For Scorpios, what seemed like it had potential last year might not look so rosy as the new year begins. Rather than trying to force a relationship, communicate your needs and reservations and prepare for a big change if necessary.
Sagittarius
Romance is in the stars for Sagittarius as the new year begins, so soak up the positive vibes and loving feelings. Rather than running for the hills when relationship issues take a turn for the serious, practice patience and hone your listening skills.
Capricorn
For vivacious Capricorns, January is all about love and romance. Make all the time you can to enjoy either a long-term partnership or a new interest, and your investment is bound to pay off toward the end of the month.
Aquarius
The new year holds plenty of exciting discoveries for Aquarius, especially when it comes to romantic relationships and the depth of your passion. Be prepared to expand your horizons with a particularly supportive romantic partner.
Pisces
For Pisces, romantic relationships present a series of unexpected twists and turns in January. Hold on for a wild ride, and don't forget to take care of yourself as you navigate the curves.
Make the most of the new year by taking your love life to new heights. Get an online astrology reading for all the details you need to make this year the best one yet.
Share This Page
---
Leave A Comment
You must be logged in to leave a comment. click here to login
Comments