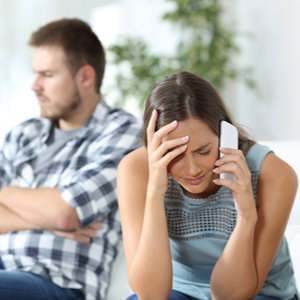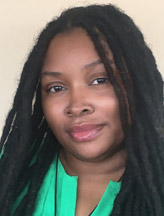 Get a Reading with Nova x3615

October is National Domestic Violence Awareness Month and Psychic Source would like to share these words from Psychic Advisor Nova exploring the differences between a loving relationship and an abusive one along with the important warning signs to look out for.

When considering who you choose to love and cherish, realize that you are also choosing to love a set of problems. There are no 100% problem-free relationships, that's just reality. That being said, there are normal relationship problems that we all experience (for example, a brief argument or disagreement over what to eat for dinner or what movie you want to watch) vs. being in a mentally or physically abusive relationship, which is far different and much more serious.
Many people who find themselves in a dysfunctional relationship will try to justify the abuse by believing their soulmates behaviors to be normal, or that they can change them, or even worse, try to change themselves to be the "perfect" partner. They may go as far as changing their physical looks, even their personality, just to be with the soulmate.
The Real Spiritual Truth:
Every person is imperfect but Should Not Abuse You!
You can never make a person change.
You can love and appreciate an imperfect person. But remember a healthy relationship does not lead to abuse.
As I stated above, problems exist in 100% of relationships no matter who you love. In fact, relationship conflict is natural and has functional, positive aspects. When you fight and argue, it offers lessons on how to love better. It teaches us to take a step back from the "problem" to understand our partners in a more spiritually holistic way.
Big or small, forms of physical, mental, emotional or spiritual abuse is never allowed in a relationship. When you see these red flags with your Soulmate, at times you may begin to second guess yourself, maybe you are the problem. And that is when you may find yourself trying change yourself for your partner. You must remember it is not your responsibility to adjust your mind, soul, or spirit for love. Remember, your true soulmate will never ask you to change who you are.
The best way to deal with a soulmate who has some undesirable traits is to redirect negative energy and unwanted arguments with love, meditation, prayer and positive reinforcement. You must remember that the soulmate is a direct dimensional reflection of yourself.
Because October is also Domestic Violence Awareness Month, I have put together some serious traits your soulmate should not do, ever!
Red Flags and Warning Signs of an Abuser Include (but not limited to):
Extreme jealousy
Possessiveness
Unpredictability
A bad temper
Cruelty to animals
Verbal or physical abuse
Extremely controlling behavior
Stalking or spying, including spying on your cell phone
You should never have the need to change anyone or even yourself in order to love them. Nor should you let some natural disagreements get in the way of a healthy, and otherwise happy relationship with your forever love.

Call the confidential National Hotline 24/7 at 1-800-799-7233 if you need help with dealing with domestic violence. Never Feel Ashamed.


As part of our Kindness Initiative you can elect to have us donate 1% of all your Psychic Source purchases to help support Futures Without Violence, an organization that provides programs, policies and campaigns that empower individuals and organizations to end violence against women and children around the world. Learn more about our Kindness Initiative and how you can help.