---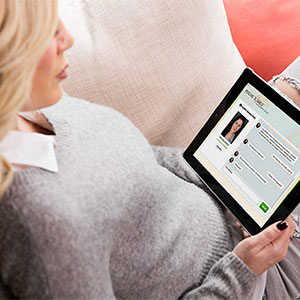 According to Moira, our son Beau is a self-starter and a born leader!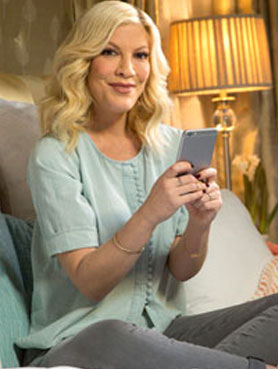 by Tori Spelling


On March 2nd, 2017, Dean and I welcomed our new son Beau into our lives. Having a baby is quite hectic (in the best possible way), but I really wanted to receive a psychic reading to look at my new family while Beau was still very young. Around the time our son turned 5 weeks old, and with Mother's Day approaching, I felt it was the right time to call Psychic Source. I spoke with
Moira x7776
, who is an extremely gifted astrologer. To be completely honest, I felt a bit overwhelmed so I kept focused on how this reading could help me at this point. And I am glad I called, Moira was so on point!

When we first spoke we immediately talked about Beau. He is my 5th born and a surprise to our family, but now I can't imagine life without him and Moira felt that! She said Beau was small but mighty. His moon is in Taurus while I was born under the Taurus sign. Moira said Beau will be a self-starter, a born leader, and very independent. As a mom, you hear that and you are instantly proud and hope for this to be true.

Next, Moira said Beau would pave the way in entertainment or teaching and that he would reach and help people somehow. Wow! She actually used the words "incredible creature." I feel that too! He looks into my eyes and sees his future. He's an old soul, confirmed. I can tell he is here to make a difference! Moira then told me Beau will unite our family. Dean and I both hope that Beau will bring everyone in our families back together. Yes, this gift will be amazing. Thank you, Beau!

Moira then shifted gears to talk a little about me. She told me I will be part of a brand change. Funny she read that because that's totally what I've been thinking lately. Moira said I will become a lifestyle guru, again... wow! I've always felt this path, but never thought I could achieve it. This inspired me to go for my instincts in life! Moira went on to say I would inspire others to live their best life possible and to be their best self. Honestly, that's all I've ever wanted for everyone that I encounter!

We then went on to discuss Dean and his relationship with Beau. Moira said that Beau and Dean would have a super close relationship and that part of Beau's journey would be to bring acceptance to Dean. Dean instinctively wanted to give Beau his name as the baby's middle name because it solidified them as soulmates and gave Dean acceptance, something he had been yearning for his whole life. Beau would be his healer in this lifetime. But, that's his tale to tell.

Then Moira looked at my year ahead. She said the last year was a year of transformation and that my career would be highlighted in late 2017, early 2018. Moira saw what I had always seen, that I have the ability to speak to people and change their lives and that I am empathetic to others. Wow again and again! I have felt this my entire life but didn't know what to do with it. Now I have a clear picture!

As for me and Dean, Moira said he was my soulmate and that the two of us were "meant to be!" I felt that. Always.

We ended our session with me hearing words like empathetic and sympathetic. Two words I had always felt and now they were confirmed. For now, I felt confident with a clear path moving forward. I felt grateful for Moira coming into my life!

One last thing, Moira did say we might conceive one more time, words that felt close to home. I felt that too. Maybe there would be a sister for Beau, his partner in life. Moira said it was possible but not set in stone. I do feel like it could happen. I guess time will tell. I am so grateful for Moira and the confidence and clarity she gave to me in my relationship and life!

Thanks Moira!

Tori
Share This Page
---
Leave A Comment
You must be logged in to leave a comment. click here to login
Comments