5 Steps to Find Love | Psychic Source Podcast Series
Date 5/6/2022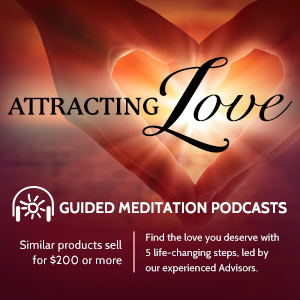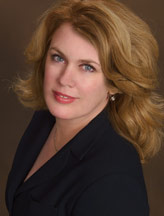 Get a Reading with Kimberle x8608
"Everything is energy and that's all there is to it. Match the frequency of the reality you want and you cannot help but get that reality. It can be no other way. This is not philosophy. This is physics." - Albert Einstein
I just love that quote by Albert Einstein. You can be religious, spiritual or just plain old searching, but we cannot deny that quote is real. Now you too can match the frequency of the reality you want with five steps, led by our experienced Advisors. Psychic Source is pleased to present our exciting guided meditation podcast series "Attracting Love" designed to shift your consciousness to find the love you deserve.  
5 Steps to Find Love


Step 1 – Open and Heal Your Heart
You will be taken on a journey of first healing your heart and opening it. This can include removing blockages that may even be there from past lives. Often we learn how to hide from love for fear of being hurt. We then choose that in others and believe the other party was emotionally unavailable. However, in reality, we chose them subconsciously to avoid emotional intimacy.

Step 2 – Crystalize Your Vision
Once we learn how to be vulnerable and how to love ourselves we can focus on what it is we are really looking for. Often we think we just don't want to be alone or we just want someone to love us but we are really not stopping and looking around and being clear about exactly what it is we want. The question of what is a soulmate ties into this step.

Most people want to know when they will meet their soulmates. I have to share that it is extremely rare to have one soul mate. We are all here to experience and learn and grow and love. Often one of the partners outgrows the other and that is ok. There is nothing more defeating than seeing two people that stick together miserably for decades and secretly hate each other. You can have a soulmate for just a few short years or a decade or two.

Step 3 – Send Your Message to the Universe
Once you are aware of what you really want you will learn how to send that message out there to the universe. This step tends to take on a life of its own because once you have done the investigative work to learn what your soul's tasks are and what love is, you will already be aligned to that higher knowledge. This new understanding has a way of already starting to attract new people into your life.

Tweaking this step allows you to manifest not only perfect love but allows you to create and live in synchronicity which is essentially partnering with the universe. This step is the step that makes the difference between knowing you just want to go out to eat because you are hungry and choosing the restaurant you want to go to because now you know what you are in the mood to eat.

Step 4 – Raise Your Vibration
Your vibration now gets to raise and you are really able to visualize and focus on being present in your body and live happily now. I love to see this step as walking your talk and really holding yourself accountable for the joys in your life. This step will allow you to feel and know that love partner. You may even see them during this step in your meditation or have flashes of them or their scent.

Step 5 - Bring Love into Your Life
The last segment will be learning how to receive love or bring the love into your life. This is really all about loving yourself and being exactly where you are and trusting it. When you have reached this step you know they are coming and are busy loving the newfound you.

Please allow yourself without judgment adequate time to go through the steps. You may find it useful to not only go through the entire series but then revisit certain segments to fine-tune things within yourself. You will find that as you go through the series and really explore what they have to offer, you will manifest into your life more like-minded souls almost instantly.

Best wishes on your journey towards Attracting Love! 


Please click the links below to explore all the steps in our Attracting Love Podcast series:

Step 1 - Open and Heal Your Heart
Step 2 - Crystallize Your Vision
Step 3 - Send Your Message To The Universe
Step 4 - Raise Your Vibration
Step 5 - Bring Love Into Your Life