---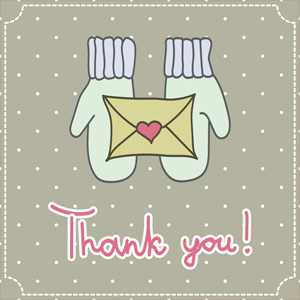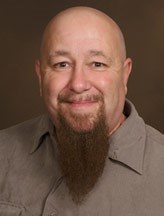 Get a Reading with Joseph x7535
Greetings and Happy New Year!

2017 is here and this is the time that many good folks make resolutions. Most of us do not keep those resolutions for long. Statistics show that only 8% of the people that make New Year's resolutions will actually achieve them. We make a promise to ourselves and to our loved ones that we are going to lose weight or maybe just start to eat healthier, exercise regularly, spend less money or stop doing something that is not conducive to our own well-being.

Will we keep these resolutions? For me, if history repeats itself, most likely not. Mark Twain said, "Now is the accepted time to make your regular annual good resolutions. Next week you can begin paving the road hell with them as usual."

An Attitude of Gratitude
A few years ago I decided not to make any New Year's resolutions, but to work on developing a new attitude, an "Attitude of Gratitude". A while back, I read an article about a man that for the most past, his life was a mess. He started a "Thank You note" project. This made sense to me. So I decided to do the same thing.

I carry a small note pad with me and keep track of a name and address of everyone that has done something nice for me during the week. Then each Sunday I write seven thank you notes (one for each day of the week) and mail them on Monday morning.

It is not hard to find nice people if we just slow down and look.

The convenience store employee that offers to make fresh coffee because the coffee available has been there for a while deserves a Thank You. The server at a restaurant that was extra nice and suggested a great drink or dessert deserves a thank you. The newspaper carrier that makes a special effort to get the paper on the front porch instead of in the yard deserves a thank you. You get the point, it's not always about the big things, but the small little things you might otherwise overlook.

A few weeks ago on Sunday morning, I only had six people on my list. It did not take me long to remember the great service I had while getting my tires rotated and balanced at the local tire store. I could not remember the employees name, so I wrote a note to the manager and thanked him for having such a great staff and the pleasant experience it was patronizing their shop. It is really not so hard to find people that we can be grateful for the extra nice things they do for us.

A Little Thank You Goes a Long Way
Since I have started this practice of gratitude, I have notice that I feel better about myself mentally and psychically. I feel these notes might just make someone's day a little better too. I wake up with the attitude that I am going out into the world looking to meet nice people and then let them know that they are appreciated. This may seem a little selfish, but I am doing this more for me now, as I feel better about myself as the weeks and months go by.

If you feel that you may not be able to keep a New Year's resolution, an attitude of gratitude may be just what you are looking for. If once a day feels like too much, start by doing it once a week and work up to it to become a daily practice. Regardless of how often you do it, it always feels good to go out into the world looking to catch someone doing something nice.

Wishing you the Brightest of Blessings in 2017,
Joseph x7535
Share This Page
---
Leave A Comment
You must be logged in to leave a comment. click here to login
Comments