A Family Reading - The Cycle of Birth and Death by Psychic Cory
Published Date 5/15/2015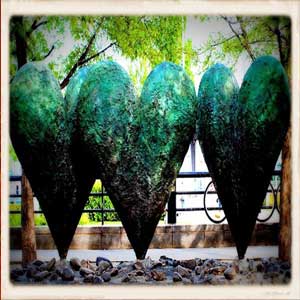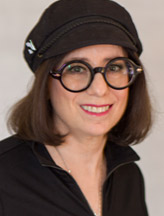 by Cory x7690
"I feel that there is nothing more truly artistic than to love people."
―Vincent Van Gogh

This article is in honor of my beloved father.
I'm sometimes asked to read for people I'm close to, and this includes my family, friends, as well as people I've developed a close bond with on Psychic Source. We often make the assumption that it's challenging to read for those close to us, and especially when it involves one's own parent or other family members. However apparently this isn't always the case as the following stories illustrate.
November 3rd 2012 is the date I last attended a family function with my father. He was my Person because he was my best friend and the only human being who ever fully acknowledged and supported my sensitivity throughout my life. There's not a day that goes by that I do not miss my father's physical presence in my life.
On this very same November day, I understood without fully realizing it yet, that my father was soon to be leaving this world. He was done, he was tired and no longer enjoyed life enough to put any more effort into it. I know I had digested this realization at least unconsciously, because out of the blue, on that very day I suddenly became physically ill for several weeks. My father passed away three months later.
Paradoxically that same day, I did a reading for my niece that portended the beginning of her new family. We were readying ourselves for a party and while my niece blew out my hair, I did a reading for her. She was very interested in knowing how her love life would proceed because she had called off an engagement three months earlier. She was very ready and open for a healthy and loving relationship.
I told her she would meet someone very soon, have a child, and get married in that order. As it turned out she met her beloved three weeks later. She had previously known of him and when they met again they had an instant connection. Interestingly enough I came to find out later that her doctor advised her she couldn't get pregnant naturally but only three months later she was pregnant. I told her she was having a boy and that's how it turned out.
On November 8, 2013 my beautiful great-nephew Max entered this world. It felt as though the joy of life reemerged for me again after a very sobering time. Since then, Max has continued to be the sunshine of my life. I'm obsessed with this delicious human being who I call the Buddha baby. At 18 months this child has managed to enrapture many with his charismatic nature, not unlike my father, after whom he was named.
Looking back I notice how highly attuned I've always been to those close to me, despite their family proximity.
Thank you for sharing in
my family stories
. It's always my privilege and honor to serve those near and far. I look forward to hearing from you.
With Love,
Cory x7690