---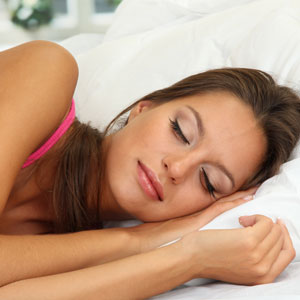 Have you ever had a really interesting dream that is so vivid that you can't tell if you're asleep or awake? Then, you wake up and the dream quickly fades from your memory as you hop in the shower and get dressed. By the time you go to eat your breakfast, you've probably forgotten that you had a dream at all. Unfortunately, that's what happens to most people after they dream. However, you can increase your ability to recall your dreams with these five tips.
Write Down Your Dreams as Soon as You Get Up
The easiest way to remember your dreams is to write them down as soon as you get up. Don't take a bathroom break, get dressed, or do anything else until you've recorded everything you can remember. Some people like to leave a recorder on their nightstand and then just speak into it as soon as they get up; others just keep a pen and pad nearby to write down their dreams. Do whatever works best for you. As you get into the habit of writing down your dreams, you'll get better at remembering them.
Frequently Remind Yourself to Remember Your Dreams
People forget more dreams than they remember, which is partially because they don't have any plans to remember them. If you frequently remind yourself to remember your dreams, you'll be more conscious of when you dream and make it a point to remember them. For instance, every time you look at your watch, tell yourself, "I'm going to remember my dreams tonight." You'll be surprised at the power of suggestion.
Vary the Time You Wake Up Each Day
Some people only remember their dreams when they wake up at an unusual time of night. However, some people are the opposite and remember dreams when they wake up naturally without an alarm clock. Determine which method works best for you to increase the chance of remembering your dreams. For instance, you could set your alarm for 5 AM instead of 6 to see if you remember your dreams better.
Prepare Yourself to Dream
Have you ever heard of lucid dreams? Psychics can help you out with this process. It's when you're consciously aware that you're dreaming, so you can make decisions about what happens within the dream. It also increases the chances of remembering your dreams. Try to plan your dreams out in advance and you'll get better at remembering them, especially if you can master lucid dreaming.
Take a Nap
When you're really tired, and you drift off into REM sleep, you are much less likely to remember your dreams when you wake up. However, dreams during a short nap are the easiest to remember, especially if you never make it to an REM state. Try taking a nap in the middle of the day to see if you can recall your dreams better.
These are just a few tips to help you recall your dreams. The next step is trying to figure out what they mean. That's where an online psychic comes in handy — he or she can help you interpret your dreams.
Share This Page
---
Leave A Comment
You must be logged in to leave a comment. click here to login
Comments